A Singapore court on Tuesday (12 July) sentenced four Bangladeshi men to jail terms of up to five years for providing financial assistance to a terrorist group to carry out an armed jihad in Bangladesh.
The four men — linked with terror organisation Islamic State (Isis) — were working in Singapore's marine and construction industries. They were detained in April under the country's Internal Security Act. The Act permits for detention without trial in cases where public safety is under threat.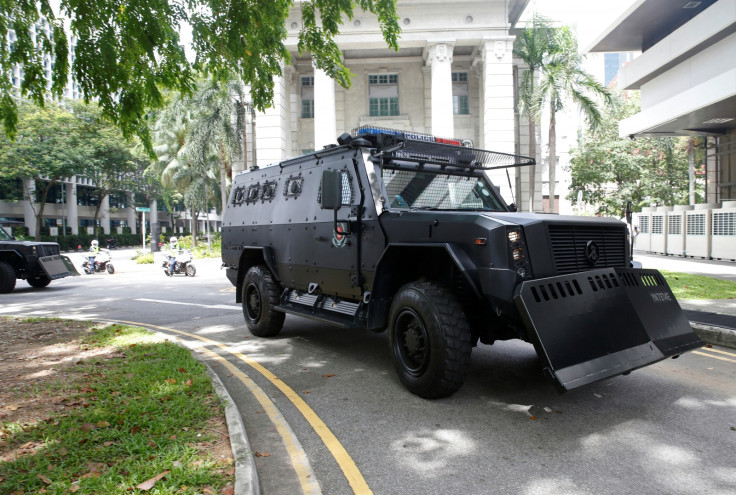 Rahman Mizanur (31), the ringleader of the group, was imprisoned for five years on two counts of terrorism financing, which includes inviting members of the Islamic State in Bangladesh (ISB) to contribute funds. Miah Rubel (26) and Md Jabath Kysar Haje Norul Islam Sowdagar (31) were given 30 months of imprisonment each, while Sohel Hawlader Ismail Hawlader (29) got two years in jail.
The sentencing has been backdated to 27 May, the day the four were first produced in court.
All the four workers were members of a group of six people charged under the Terrorism Suppression of Financing Act. They were accused of collecting money to buy weapons, bombs and food for armed jihad.
However, the remaining two of the six — Zzaman Daulat (34) and Mamun Leakot Ali (29) have denied the allegations and will face trial.
According to court documents, Rahman was their group leader and Mamun used to work as their deputy leader. Miah was working under the group's financial council, while Jabath's work was to handle the group's media. Zzaman and Sohel were found to be members of the group's security and fighter councils respectively.
Jabath was in possession of $1,360 (£1039.40, €1226.88) — this includes a sum of $1,060 handed by Miah in June, said the court document.
Reportedly, the six, self identified as being part of the ISB, were planning attacks in their home country to set up the IS (Daesh) in Bangladesh.