Military planes have been brought in to help extinguish the Indonesian forest fires which have resulted in the worst haze in Singapore's history.
The Pollutant Standards Index (PSI) showed Singapore's air pollution levels hit 401 on 21 June, reaching record highs for the third consecutive day.
Any PSI reading above 300 is defined as "hazardous" to people's health.
The smog is the result of the burning forest fires in peat swamp forests on Indonesia's Sumatra island.
Indonsia's President Susilo Bambang Yudhoyono has now ordered officials to "immediately mobilise all the country's resources" to battle the blazes.
Indonesia's National Disaster Management Agency is now planning to send planes in to water-bomb the area to help extinguish the flames, and is even considering the use of cloud-seeding equipment to produce clouds of rain over the fires.
Singaporean Prime Minister Lee Hsieng Loong previously warned that the "life threatening" haze could remain in place for weeks and urged people to stay inside as much as possible.
"We can't tell how this problem is going to develop because it depends on the burning, it depends on the weather, it depends on the wind," he said.
"It can easily last for several weeks and quite possibly it could last longer until the dry season ends in Sumatra, which may be September or October."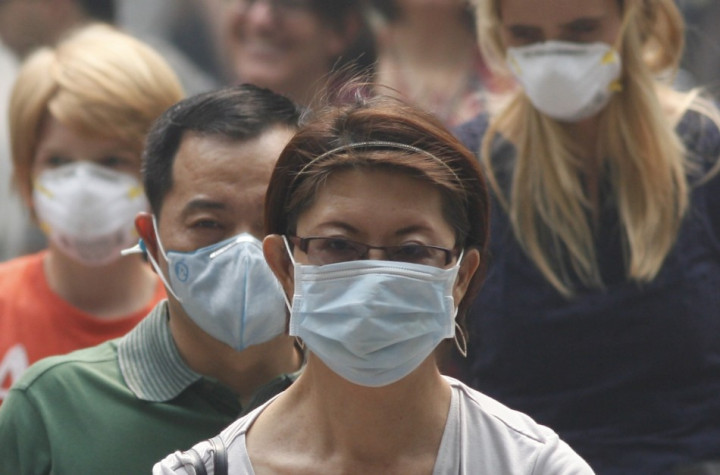 Sales of face masks have rocketed since the emergence of the haze, with people desperate to protect themselves form the fumes and smell of burning vegetation.
Business manager Tan Joa-Quim said: "I don't know if it's just my imagination but even indoors, my throat is starting to feel weird.
"I want a mask but my company has a limited supply, which we prioritised for the older and less healthy staff, and a lot of shops have sold out."
The haze has also affected nearby Malaysia, with officials closing nearly 600 schools in southern districts near Singapore.
Previously, Singapore's environment minister Vivian Balakrishnan urged Indonesia to take action to extinguish the pollution at the source.
However, some Indonesian officials have become irate at the demands, with one Indonesian cabinet minister saying Singapore "should not act like children, making all that noise".