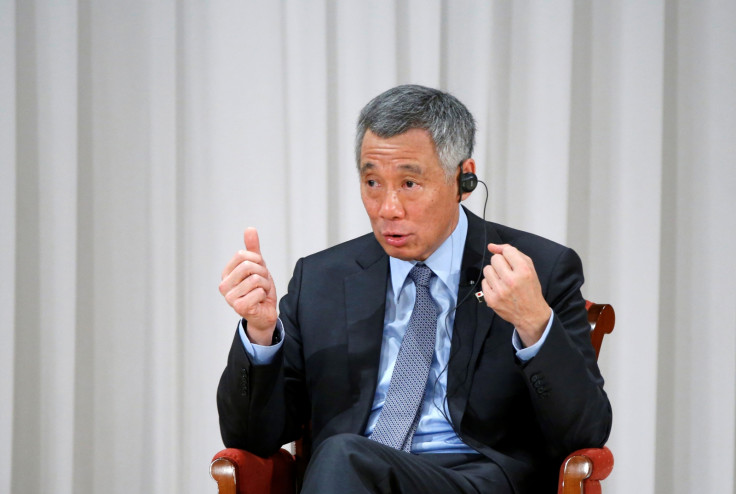 The family feud in Singapore's political power centre has become public with the siblings of the prime minister openly accusing him of using state-controlled bodies to harass them. Lee Hsien Loong's younger brother and sister issued a joint statement saying they have lost "confidence" in the premier.
At the heart of the infighting is the family home at 38 Oxley Road where the city-state's former patriarch and father of the ruling clan, Lee Kuan Yew, lived. The prime minister's siblings accuse him of attempting to take over the property against the will of their late father.
"We are concerned that the system has few checks and balances to prevent the abuse of government. We feel big brother omnipresent," Lee Wei Ling and Lee Hsien Yang said in a six-page joint press release. They said they would go into self-imposed exile in the near future fearing for their safety.
"We feel hugely uncomfortable and closely monitored in our own country. We do not trust Hsien Loong as a brother or as a leader. We have lost confidence in him," they said.
The prime minister quickly shot back with a statement calling his younger siblings' allegations baseless. "I am deeply saddened by the unfortunate allegations that they have made. Ho Ching and I deny these allegations, especially the absurd claim that I have political ambitions for my son," said the premier. He added his brother and sister were "publicising private family matters".
All of them are children of the much-revered figure Lee Kuan Yew who passed away two years ago aged 91. Since his death, the demolition of the family home, where the prime minister has been living since his father's death, remains a bone of contention.
In April, the prime minister's sister took to Facebook accusing him of abusing his power to set up a dynasty-like rule in Singapore in sharp contrast to the legacy of their father.
Observers are reportedly stunned at the open spat as the Lee family is widely respected in the city-state because Lee Kuan Yew is credited with Singapore's economic miracle.