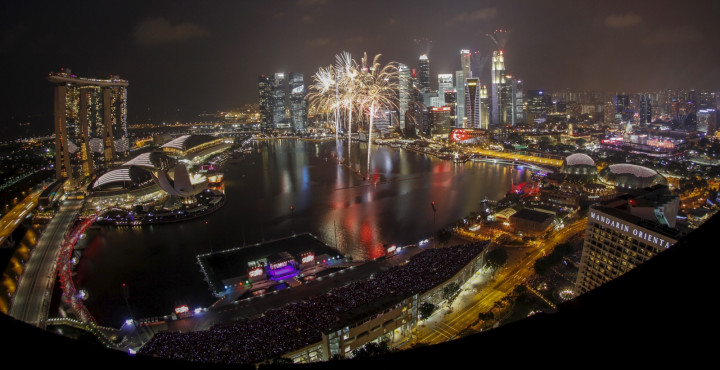 Singapore has commemorated 50 years since it became an independent state with an extravagant military parade.
More than 26,000 people attended the three-hour parade that started at 5.40pm local time (9.40am GMT) on 9 August at Padang.
The festivities, which included a flypast by fighter jets and a dazzling fireworks display, were also watched by millions on television around the world.
The celebrations closed with spectators reciting the national pledge and singing the national anthem.
Foreign dignitaries present at the event included Malaysia Prime Minister Najib Razak, New Zealand leader John Key, Australia Deputy Prime Minister Warren Truss and the Duke of York Prince Andrew.
'Must press on'
Earlier, Singapore Prime Minister Lee Hsien Loong said the city state's residents could take pride in their accomplishments over the past 50 years.
The former British colony became a sovereign state on 9 August 1965 after it was expelled by the Federation of Malaya amid social unrest and ideological differences.
Once considered a regional backwater, the former British colony has transformed into a rich, high-tech city state with one of the highest per capita incomes in the world.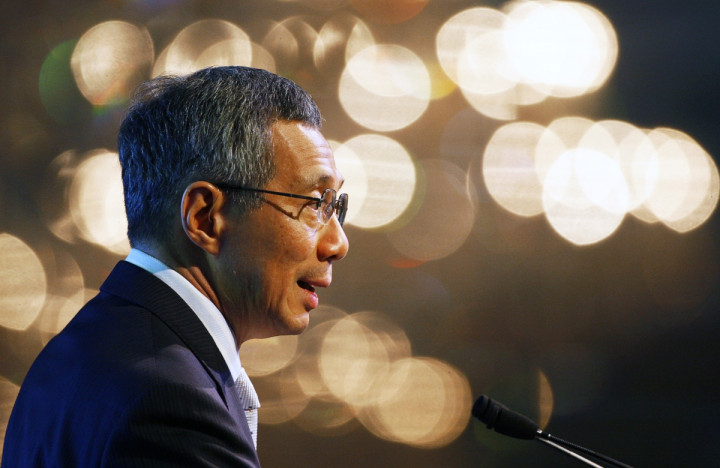 "At 50 years, as we stand at a high base camp, we look back and marvel how far we have come," Lee said in a televised speech on the eve of the national day, according to Reuters.
"From this base camp, we can also look forward to new peaks ahead.
"The journey ahead is uncharted. But we must press on, because we aspire to do better for ourselves and our children."
A recording of Singapore's first prime minister Lee Kuan Yew, who died in March, reading the document that announced the island's split from Malaya was played on radio and television channels at 9am local time (1am GMT).
One 17-year-old student, Yang Jie Ling, told Reuters: "It's only 50 years for a small nation like us, so we have achieved so much.
"It's a year that Singaporeans will want to remember forever."