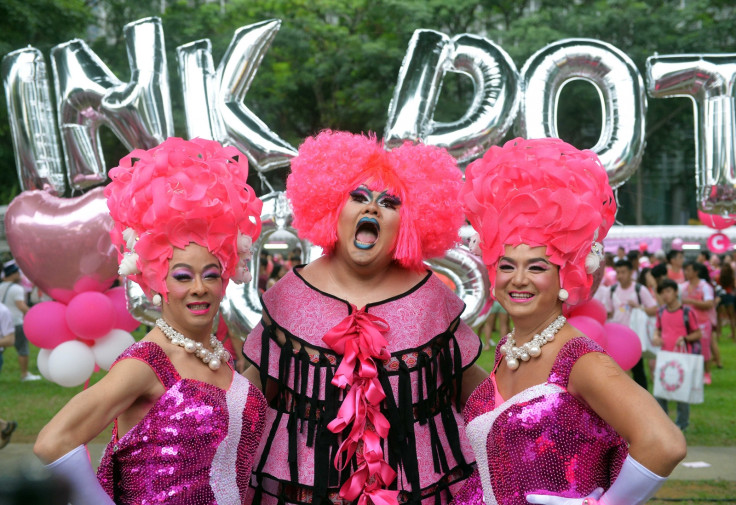 Only Singaporean citizens and permanent residents can attend the city state's Pink Dot Lesbian, Gay, Bisexual and Transgender (LGBT) rights rally this year as organisers have barred foreigners from participating in the event due to recent legal changes.
On Sunday, 14 May, the organisers with "profound regret" announced the restriction citing the recent changes to Singapore's Public Order Act that came into effect from 1 November 2016.
The new changes meant "the law no longer distinguishes between participants and observers, and regards anyone who turns up to the Speakers' Corner in support of an event to be part of an assembly".
The development came after local police on Saturday announced that other than Singaporean citizens and permanent residents, no one is allowed to participate in assemblies at Speakers' Corner.
Since 2009, the Pink Dot is holding rallies at Speakers' Corner – the first and only outdoor venue where citizens are permitted to give public speeches without the Public Entertainment Licence – for the LBGT rights as gay sex is prohibited in Singapore.
The event will be held on 1 July this year.
Earlier, foreigners also used to attend the event in spite of the rule that only locals can "demonstrate". But from this year, non-permanent citizens – about 30% of Singapore's population – are not allowed.
In a Facebook post, the Pink Dot has acknowledged that they had "been honoured by the strong support from friends from around the world who have unfailingly attended our events over the years, observing as their Singaporean friends make a stand for inclusion, diversity and the freedom to love" and admitted that due to the new changes couples, friends and families might separate.
The new restrictions also meant that foreign companies are not allowed to sponsor the event and anyone found illegitimately participating in Speakers' Corner events can face a fine of up to S$3,000 (£1,656) for their first crime and up to S$5,000 if found to be repeat offenders.
On the other hand, organisers found guilty of breaking law could face a fine not exceeding S$10,000 or a jail term not exceeding six months or both.