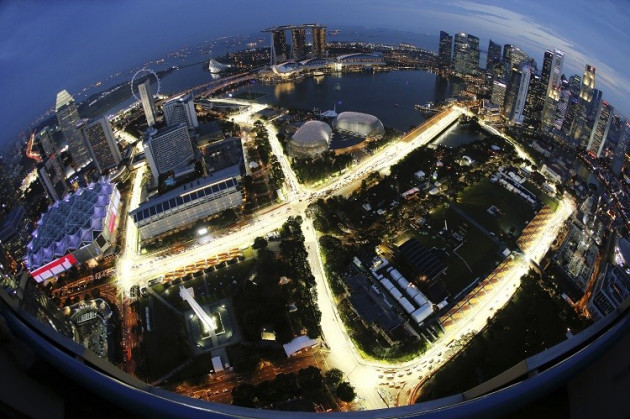 Singapore's government has enforced new hiring rules for companies that only allow them to turn to foreign worker candidates, when seeking to fill positions, after two weeks of advertising to locals.
According to a statement by the Singapore Workforce Development Agency, companies with more than 25 employees must advertise a vacancy for a job, paying less than Singapore $12,000 (£6,000, €7,000, $9,600), to domestic workers for two weeks before it can open up the process to overseas candidates.
"Even as we remain open to foreign manpower to complement our local workforce, all firms must make an effort to consider Singaporeans fairly," says acting manpower minister Tan Chuan Jin in a statement.
"Singaporeans must still prove themselves able and competitive to take on the higher jobs that they aspire to."
Jin added that the Ministry of Manpower will also scrutinise companies that "have a disproportionately low concentration of Singaporeans in professional or management positions compared with others in the industry."
The Lure of Singapore
Despite Singapore being the smallest country in Asia by landmass, government statistics show that there are over 7,000 multi-national companies residing in the equatorial nation.
The Singapore GDP growth rate averaged 5.60% from 2007 until 2013, despite the credit crisis, reaching an all-time high of 36.4% in March of 2010.
While the country looks to be cracking down on the number of foreign workers making up a large proportion of employment demographics, jobless rates are actually significantly low compared to Western counterparts
The unemployment rate in Singapore increased to 2.10% in the second quarter of 2013 from 1.9% in the first quarter of 2013.
Meanwhile, Singapore has the highest density of wealthy people in the world, says financial consultancy Wealth Insight.
The group revealed that Singapore has over 150,000 high-net worth individuals (HNWIs) worth more than $1m each and 2.9% of Singapore's population by the end of 2011.
Wealth Insight also hailed the resilience and prospects for the country saying that the high density of the HNWIs will prove instrumental in the expansion of Asia's banking sector and could even surpass traditionally offshore financial centres.
"By 2015, Singapore is expected to have gained significant ground on, and could even surpass, Switzerland as the world's largest offshore financial centre," said Wealth Insight analyst Andrew Amoils. "This will be fuelled by HNWI growth in the Asia-Pacific region and global clients moving their offshore funds from other financial centres to Singapore."