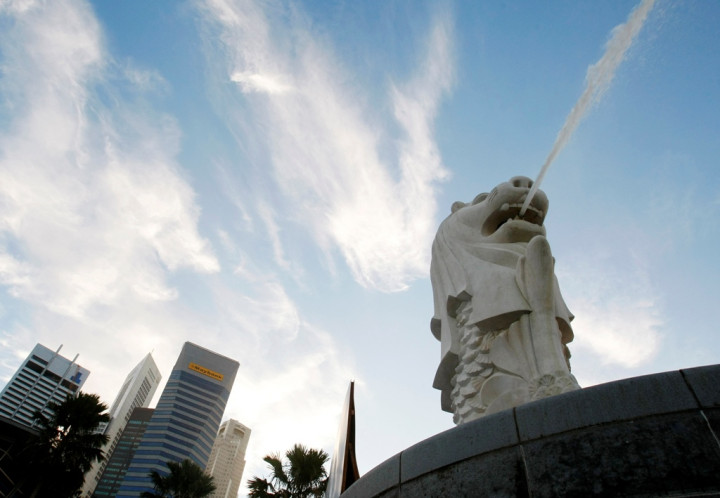 Singapore's economic growth unexpectedly contracted in the April-June second-quarter, a first in seven quarters, as the republic's manufacturing sector pulled down overall output.
Economists have warned that Singapore's manufacturing sector will continue to struggle and that the city-state's rebound from a weak second-quarter will be muted.
GDP
Singapore's gross domestic product (GDP) for the three months to June fell 0.8% when compared to the preceding three-month period, when it expanded a revised 1.6%, according to advance estimates by the Ministry of Trade and Industry.
The island's economy is estimated to have expanded 2.1% on an annual basis in the second-quarter. GDP rose 4.7% on an annual basis in the first-quarter.
Singapore's Straits Times Index slid 0.1% on the news.
Manufacturing Slump
Manufacturing fell 19.4% on a quarterly basis in the April-June period, down sharply from the 12.2% growth logged in the January-March period, government data showed on 14 July.
Manufacturing output rose 0.2% on an annual basis in the April-June quarter, as against a 9.9% expansion in the preceding quarter.
Transition
Rising labour costs, amid the tightening of restrictions on hiring overseas workers, have forced several firms to shift production outside the country, moves which have hit the manufacturing sector.
Meanwhile, the government, which is keen on reshaping the island's economy, has stepped up attempts to attract new industries such as research and development, which do not require cheap foreign workers.
ANZ Research said in a note to clients: "...The deceleration in [GDP] growth was largely due to a contraction in electronics production and slower transport engineering growth."
Capital Economics said in a note: "Singapore's manufacturing exports have been a consistent weak point in the economy over recent years. A recovery in global demand should help, but the problems are more than cyclical. In fact, the waning importance of manufacturing is likely to be a theme of Singapore's development over the next decade."
Capital Economics said in a separate note: "...Although we expect some rebound over the rest of 2014, helped by recovering export demand from advanced economies, structural constraints will hold the economy back."
The manufacturing sector accounted for about 20% of Singapore's GDP in 2013.