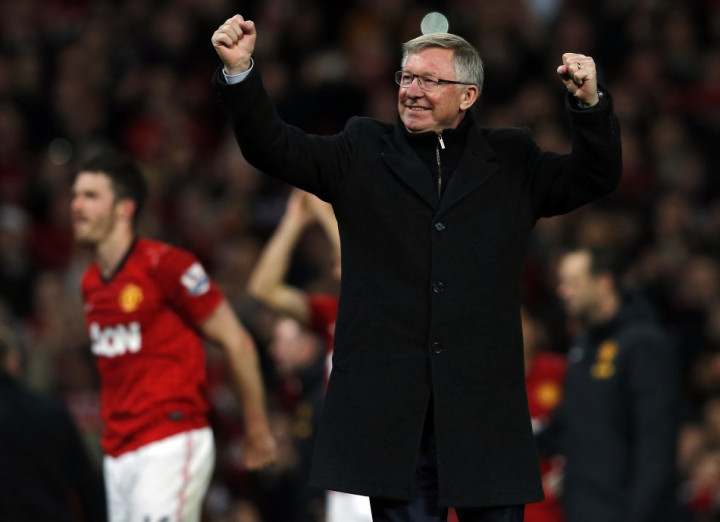 Cass Business School academics say that Manchester United losing Sir Alex Ferguson, after he announced his decision to retire from football, is going to have a profound effect on the whole organisation for years to come.
In a statement to IBTimes UK, professors expressed how businesses and fans will mourn the end of Ferguson's 27-year period in charge of Manchester United as manager, as if it was a death.
"The retirement of great leaders like Sir Alex Ferguson usually results in great uncertainty for organisations, and tough challengers for the leaders' successors," said Andre Spicer, Professor of Organisational Behaviour at Cass Business School.
"Typically, the retiring leader casts a shadow over the whole organisation for many years. Losing a great leader, like this, is like enduring a death."
Manchester United is currently valued at just around $3bn (£1.9bn,€2.3bn). Its shares, which are listed on the New York Stock Exchange, closed on Tuesday at $18.77.
When it first listed in August last year, the shares started trading at $14, under Ferguson's reign.
Visiting Professor at Cass Business School Robert Phillips adds that non-football related sectors could learn from Ferguson's reign.
"All great leaders know when to go. I think his leadership is defined by his incredible competitive spirit, his vision, his absolute protection of his charges and his longevity of tenure," said Phillips.
"Business and political leaders have much to learn from Sir Alex, in particular his fearlessness in making courageous decisions."
Ferguson, who arrived at Old Trafford in November 1986, quit after frenzied media speculation about his future, sparked by news that gamblers had placed huge sums of money on David Moyes taking over from him.
Leadership expert Dr Amanda Goodall says Ferguson's success comes from his on-field credibility.
"Alex Ferguson's success can be attributed to many things. But one important influence will be his own playing career. In his Harvard speech in December 2012, Ferguson said: 'You think you are a better player than they are, and they think they are a better manager than you'," said Goodhall.
"It's often forgotten that Ferguson averaged a goal every two games that he played. That earns a lot of respect from big ego players. All leaders need to be credible."
The former Aberdeen manager retires having won 28 major trophies at United, making him the most successful manager in the history of English football.
Ferguson will become a director when he retires as manager this summer.
However, Spicer adds that Ferguson's successor will have a tough job ahead of them.
"Typically followers experience feeling of profound loss and emptiness - similar to when you lose a family member," said Spicer.
"They also idealise the achievements of the leader, and the more negative part of their tenure airbrushed out of the picture. The result is it becomes impossible for a successor to fill the old leaders shoes.
"Often they try by simply imitating what the great leader had done in the past or pushing through radical change to signal a break from the past. Often these two strategies are bound to fail. Instead a new leader needs to accept the old leaders legacy but at the same time slowly and steadily build their own style."