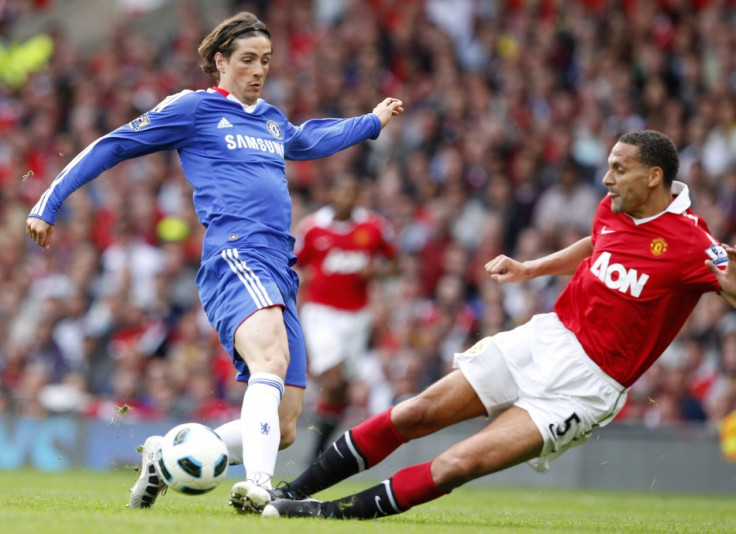 Sir Alex Ferguson has explained his recent comments regarding the long term future of Rio Ferdinand and reiterated that the Manchester United defender still has at least two years left at the very top of the game.
Earlier in the season Ferguson was widely quoted as raising concerns about Ferdinand's ability to remain a mainstay of Manchester United's long term future. The Scot intimated the 33-year-old would have to adapt his game in order to negotiate the rapid rise to prominence of Chris Smalling, Phil Jones and to a lesser extent Jonny Evans.
The Manchester United boss has attempted to clarify his comments and has subsequently hailed his long-serving centre-half as one the country's finest. He believes the defender can continue playing at the highest level for Manchester United for at least another two-years.
"I think it [the talk about Rio nearing the end at United] generally came from the media after he'd not played in certain games." Ferguson told Manchester United's official website.
"From Rio's perspective as he's been such a great player for us, I think it is important to explain his present position. There's nothing wrong with that.
"What was said was absolute fact. He's not as quick as he was five years ago. That happens - people do lose their pace.
"But he's adjusting his game accordingly and had two or three good performances since then.
"I've no issues at all with Rio, he can play for another couple of years quite easily. Of course we have to look ahead, there's nothing wrong with that, but it shouldn't mean Rio looks upon it as the end of his career. He's got a part to play with his experience and he's good in the dressing room. He's a big figure and players look up to him so that will continue.
"I can clarify the situation quite simply," he stated. "Rio is 33 years old now so he's naturally going to have to adapt his game in some fashion. But he has the necessary attributes to compensate for [losing a yard of pace].
"It's not like he's a big, cumbersome oaf. Rio's a nimble, athletic and agile guy and he's still faster than most.
"He's a terrific player and he'll play many, many more games for us. He's still one of the best centre-backs in the country."
Ferdinand was cruelly adjudged to have fouled Newcastle United winger Hatem Ben Arfa which led to a wrongfully awarded penalty at Old Trafford on Saturday. The decision ultimately cost Manchester United two points as a resilient Newcastle held on for a draw.
In the aftermath of the match, Sir Alex Ferguson was hugely critical of the referee Mike Jones and his linesman.
"It was an absolute travesty," The Manchester United boss after seeing his side held to a 1-1 draw.
"I didn't think anybody in the ground thought it was a penalty apart from the assistant referee.
"The problem is that the referees are full-time and the linesmen are not. Whether the assistant referee ever gets a game again is not for me to decide, but it was an absolutely shocking decision."