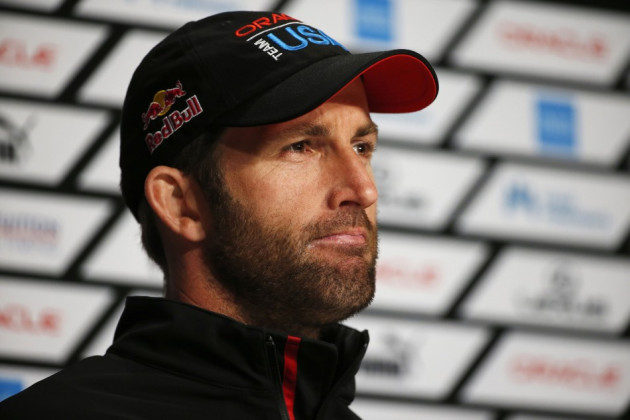 Sir Ben Ainslie is targeting leading a British team to America's Cup victory after inspiring Oracle Team USA to a stunning comeback to defeat Team New Zealand in San Francisco.
In a best of 17 match-racing contest, the Kiwi team had led 8-1 but nine successive victories saw Oracle claiming victory with Ainslie, drafted in mid-way through the competition, integral to one of the greatest sporting fight backs.
The four-time Olympic sailing champion abandoned attempts to qualify for the Rio 2016 Games in order to win the America's Cup, with eventual plans to lead a British team to victory for the first time in the event's 162-year history - the only major international sporting trophy that despite originating at the Isle of Wight Great Britain have never won.
"Between the designers and sailors Britain has the talent," said Ainslie.
"The America's Cup started in 1851 in the UK and we haven't had it back since so it's about time we changed that."
Ainslie hopes to lead his own JP Morgan BAR team, who trained in San Francisco prior to the America's Cup, to victory and is targeting the 35th event in the coming years.
"The feedback I've been getting is amazing," the 36 year old added.
"In the past the America's Cup has perhaps been a billionaires game, but in the future it will become a commercial reality to go out there and put the sponsors together to have a commercially driven team.
"We need the [financial] support and I hope this event has opened people's eyes to what's possible."
"It's been one of the most amazing comebacks ever and to be a part of that is a huge privilege," added Ainslie, who becomes the first Briton in 110 years to board a winning America's Cup team.
"We had a mountain to climb. We knew we had to sort ourselves out.
"We got the momentum going and we started believing in ourselves and when you do that you can become quite strong."