Britain's most successful Olympian Sir Chris Hoy has confirmed his retirement from cycling.
The 37 year old, who won six Olympic gold medals including two at London 2012, had hoped to ride in the Glasgow Commonwealth Games in 2014.
But the Scot has brought an end to a 14-year professional cycling career during which he has become one of Great Britain's greatest ever sportsman.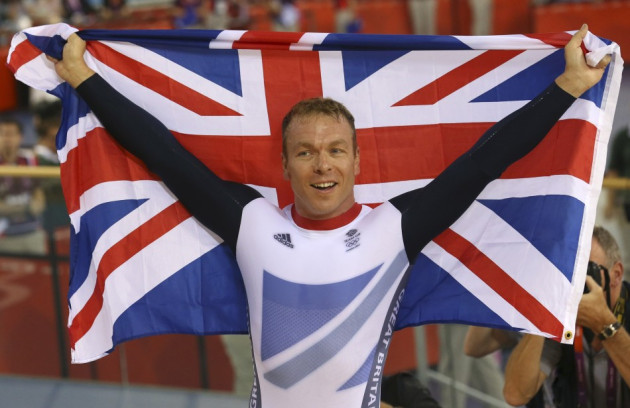 "It was not a decision I took easily or lightly, but I know it's the right decision," said Hoy.
"Nothing would give me more pleasure than going to Glasgow, but I don't want to be there for the numbers.
"Being objective, I got every last drop out in London. Now it's time for younger riders to experience what it is like to compete in front of a home crowd.
"I will be there at the Commonwealth Games in Glasgow to open it and soak up the experience.
"I have been in the sport for 19 years and witnessed how the sport has changed out of all recognition. It has gone from a minority sport to a major sport and to have been part of the journey is a massive honour."
Hoy claimed Olympic medals at four successive Games, including three golds at Beijing in 2008, before winning two more in London to eclipse Sir Steve Redgrave as Britain's most successive athlete in the movement's history.
Edinburgh-born Hoy will continue his backing of Glasgow's bid for the 2018 Youth Olympic bid and support of UNICEF, while taking up a role with the Scottish Rugby Union.
"Who knows what I'm going to do in the future immediately the first thing is to step back and let it all sink in," Hoy added. "I'm an ambassador for Glasgow 2014 Commonwealth Games, working with Unicef and various other charities.
"I'm announcing my retirement from international cycling - I've got every last ounce of energy and effort out of my body."
"It is a hard time - it is one moment at the end of your career when you say 'enough is enough'. There is always a temptation to go on - I'm not frightened of losing - but it is the time to say I can't go on.
"I didn't realise quite how much London took out of me. To go on for another year would be one year too far. I don't want to turn up to wave to fans and get a tracksuit.
"I wanted to get a medal for Scotland and because I didn't think I could do that I wanted someone else to take my place."