Former UK prime minister, MP and Conservative Party leader Sir Edward Heath is being investigated by Metropolitan Police as part of their inquiry into historical child abuse by establishment figures, according to reports. The Independent Police Complaints Commission (IPCC) has already announced it is investigating claims that Wiltshire police failed to pursue child abuse claims made against Heath in the 1990s.
Since the launch of the investigation against Wiltshire police, an alleged victim has come forward to claim he was raped by Heath in 1965 when he was 12 years old. The alleged victim, now in his 60s, claims that he was assaulted by Heath at a flat in Mayfair flat in 1961, when Heath was a Tory MP. Heath, who was prime minister between 1970 and 1974, died in 2005 aged 89. There was frequent speculation about his private life during his lifetime, including claims he suppressed his homosexuality in order to not hinder his political career.
Scotland Yard is now said to be investigating Heath as part of Operation Midland, set up to investigate historical claims of child abuse by a group of powerful men at various locations across London and the south-east of England, including military premises, in the 1970s and 1980s, according to the BBC. A Met Police spokesperson declined to comment further on the matter.
The home of former home secretary Leon Brittan was previously raided by officers from Operation Midland following his death in January aged 75. This was part of an investigation into an alleged paedophile ring operating in Westminster in the 1970s and 1980s. Labour MP Tom Watson, who once used Parliamentary privilege to tell MPs there exists evidence containing "clear intelligence" of a paedophile ring at Westminster, said he received information relating to allegations of child abuse concerning Heath in 2012, one of which is being "taken seriously" by police.
The allegations – that a criminal prosecution was not pursued when a person threatened to expose Heath in the 1990s – come from a retired police senior officer at Wiltshire Police. The police watchdog will also examine whether Wiltshire police looked into the claims against Heath or not.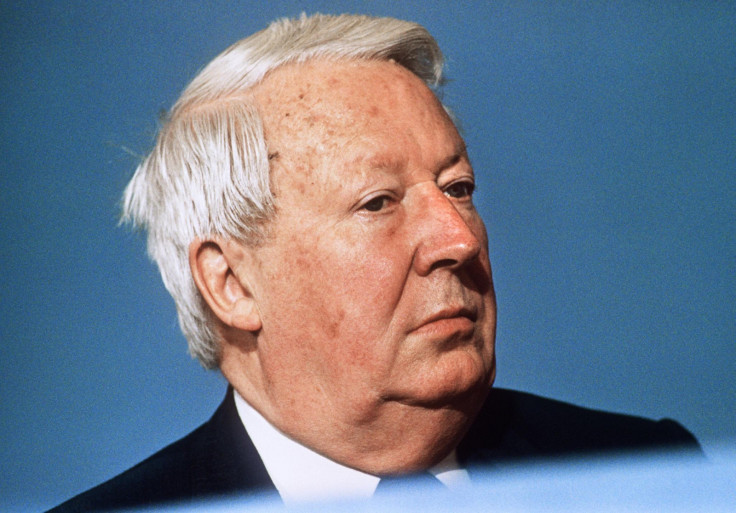 A Wiltshire police spokesperson said: "Sir Edward Heath [has been named] as part of the allegations they are investigating and that he may have been involved in offences concerning children. He lived in Salisbury for many years and we would like to hear from anyone who has any relevant information that may assist us in our enquiries or anyone who believes they may have been a victim.
"We are working closely with the NSPCC to ensure that any victims are appropriately supported. They provide trained helpline counsellors to listen and provide assistance. We take all reports of child abuse, either current or that occurred in the past very seriously. Victims will receive support throughout any investigation and associated judicial process. If there is evidence of offences having been committed we will ensure that, if possible, those responsible are held to account through a thorough and detailed investigation. This includes any other parties who are identified as having been involved in child sex abuse. Some people may never have spoken out about the abuse they have suffered but we would urge them to please contact us and to not suffer in silence."
A spokesperson for the Edward Heath Charitable Foundation added: "We welcome the investigation by Wiltshire police, which we wholeheartedly believe will clear Sir Edward's name and we will co-operate fully with the police in their inquiries."