Sir Edward Heath: Alleged victim claims he was 'raped by ex PM' aged 12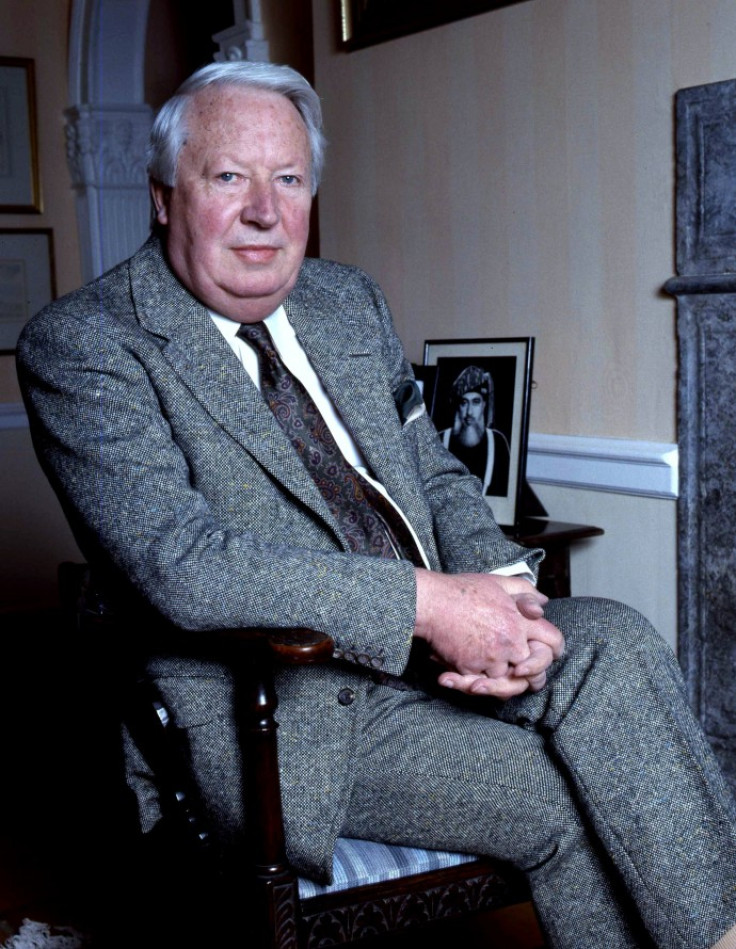 A man has come forward saying he was sexually assaulted by Sir Edward Heath when he ran away from home.
Detectives from Scotland Yard's sexual exploitation were informed of the claims from the alleged victim and plan to interview him.
Labour MP Tom Watson says he received information relating to allegations of child abuse concerning Heath in 2012.
He said in a Mirror report: "I received information in 2012 concerning allegations of child abuse carried out by Edward Heath and a separate claim concerning Heath was made to me subsequently.
"I passed them both to the police, who have confirmed to me that at least one of those allegations is being investigated and taken seriously."
The man, now aged 64, who cannot be named for legal reasons reported the attack two months after the incident but claims that social workers fobbed him off.
Four years later in 1965, he recognised the former prime minister from a newspaper photograph. He broke down in tears and told his mother: "The man in this picture raped me, mum".
During his childhood, the man claimed he was sold for sex to paedophiles by his father. He ran away from home and while hitchhiking, was picked up by a man he has now identified as Sir Edward Heath.
In a letter to his solicitor he says: "He [Heath] asked me if I had somewhere to stay to which I replied in the negative. He said if I wanted to I could stay at his place for the night.
He added: "I don't know how the conversation got round to sex. After having a shower he said that he only had one bedroom and that if I was OK with that I could share his bed.
"We spent the night masturbating each other... I don't know what time we eventually slept."
The man told his legal advisors that Heath also had full penetrative sex with him that night.
Supt Sean Memory spoke about claims made by a former senior officer in Wiltshire that the threat of Heath being named in connection with child sexual abuse led to a prosecution being dropped against another man.
Speaking outside Heath's former home, Memory said in a Guardian report: "The allegation is that a trial was due to take place in the 1990s and information was received in that trial that Sir Ted Heath was involved in the abuse of children and the allegation is from the result of that information that the trial never took place.
"A retired senior police officer has come forward towards the end of 2014 indicating that they were aware of this information.
"So between then and March this year we have worked tirelessly to establish the facts of that allegation to a point where in March [2015] we have made a mandatory referral to the Independent Police Complaints Commission, who are leading the investigation into whether we did in fact mishandle that case in the 1990s.
"This is an appeal for victims: in particular, if you have been the victim of any crime from Sir Ted Heath or any historical sexual offence, or you are a witness or you have any information about this, then please come forward."
© Copyright IBTimes 2023. All rights reserved.