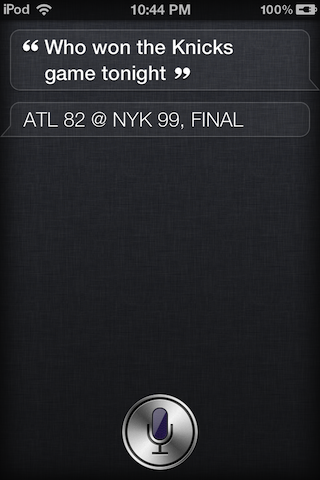 It would be a nice touch if your smartphone's voice-activated personal assistant could read out sports scores on request.
Fortunately, Apple has long been at the helm of such technological innovations; Siri is one such example.
Now, iOS developer Evan Coleman has designed an AssistantExtension called SiriSports, which brings alive the whole experience of live sports updates at your fingertips!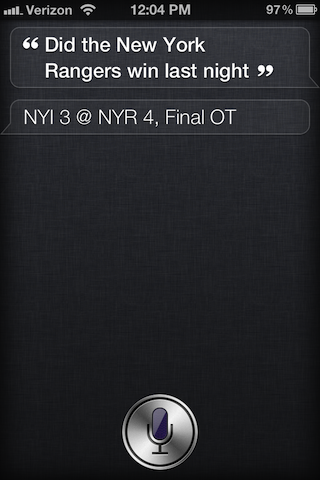 SiriSports not only gives you quick and easy access to live updates... it can even answer simple questions like "Are the Yankees winning?", "Did the Knicks win last night?", "What time is the Rangers game?" and more.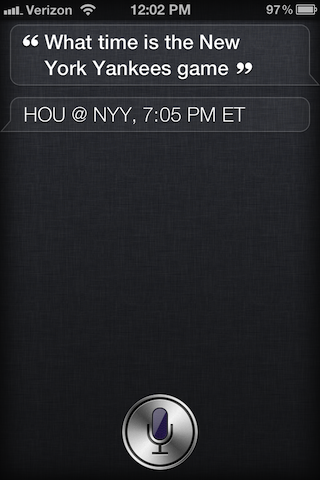 In addition, besides offering the latest scores for teams in the NBA, NHL and MLB, the user can check out schedules for all games on any given day. This means you can block your calendar days in advance... to watch that special game!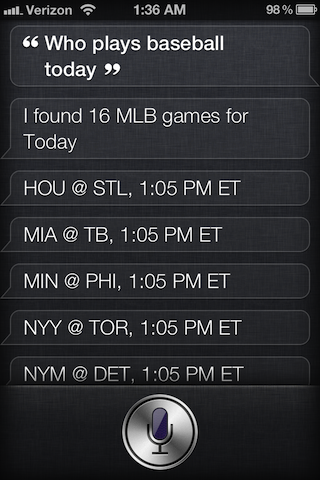 What's more? SiriSports is a free download from Cydia. This app requires AssistantExtensions to run, which is installed automatically along with the SiriSports Jailbreak tweak.
Watch this cool little demo video depicting the jailbreak tweak in action:
MUST READ: iPhone Siri: How to Use Voice Assistant for Detailed, Real-Time Battery Information?
MUST READ: iOS 5 Jailbreak: How to Install Siri on A4 Devices Using Spire and Proxy Server [VIDEOS]