In February last year, Egypt's president Abdel Fattah el-Sisi stood before a newly-convened parliament and pronounced that his country had completed the transition to democratic rule.
"From this place, under parliament's dome, the Egyptian people declare to the entire world that they have laid the foundation of a democratic system and rebuilt constitutional institutions," he said.
It was a bold statement, intended to show how far Egypt had come since the dark days of the autocratic rule of Hosni Mubarak, toppled in 2011. It was also supposed to close a chapter on the short-lived Muslim Brotherhood administration of 2012-13.
But as President Sisi stood proudly in front of parliament to deliver a speech televised live to the nation, thousands of people remained locked up for daring to challenge or question the government or for trying to hold it to account. Conservative estimates suggest that since 2013 Sisi's administration has imprisoned more than 40,000 people across the country. It has also implemented laws restricting street protests and press freedoms, as well as given the police vast powers.
Among those detained is Mahmoud Abu Zeid - a passionate young man better known as Shawkan, who believed in the power of his camera lens to change the world. In August 2013, he was arrested while taking photographs of the "Rabaa massacre" - the notorious crackdown at a sit-in led by the Muslim Brotherhood in Cairo's Rabaa al-Adawiya Square. The Egyptian security forces killed at least 800 protesters, most of whom were unarmed.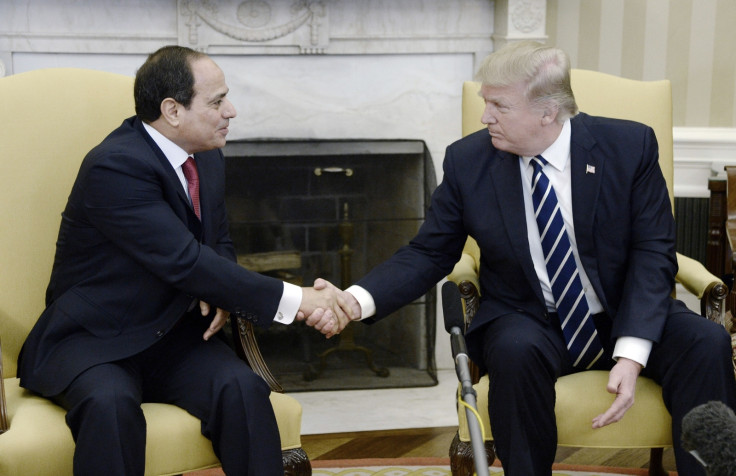 Shawkan was one of the first victims of what appears to be a wider attempt to silence and intimidate the press. Dozens of reporters, photographers and editors were rounded up and thrown in prison.
The government insists nobody is in prison for exercising freedom of expression - all are considered "terrorists". Shawkan is facing nine charges including "joining a criminal gang", "vandalism" and "murder", though after four years in detention he is yet to face a trial. On that basis alone, he ought to be freed; under Egypt's own laws, nobody can be detained for more than two years without trial. But this is not about the rule of law. If it were, Shawkan and thousands of others would have been released long ago.
I know what he's going through. In December 2013, my two colleagues, Mohammed Fahmy and Baher Mohamed and I were also arrested and charged with terrorism offences. After our own sham-trial, we were convicted and sentenced to between seven and ten years in prison.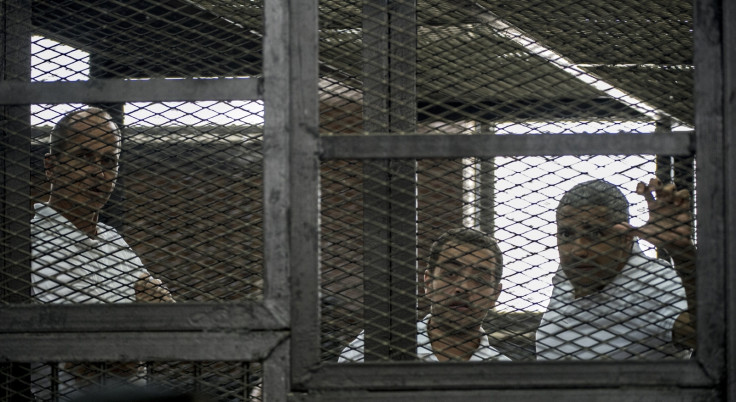 Through that process, it became clear that the government's aim was to shut down one of the most important pillars of any functioning democracy - a robust, free and independent press capable of holding the powerful to account.
We were lucky. I'm a Latvian Australian and Fahmy is an Egyptian Canadian, and between us we brought the weight of no less than four governments to bear on Cairo (Australia, Canada, Latvia, and through the Latvians, the European Union.) That pressure proved too much for President Sisi, who kicked me out of the country after 400 days in prison, and pardoned my two colleagues some eight months later.
But Shawkan enjoys no such high-level support. Instead, he's become a tragic symbol of the gulf between President Sisi's professed ambition for his country and the reality.
Egypt's government presents itself as a democracy with respect for the rule of law. It can be neither as long as it locks up journalists for years on end without trial, in violation of its own legal code.
Shawkan's continued imprisonment is an abuse of freedom of expression. Four years in prison without trial in appalling conditions is a travesty of justice by any measure.
Quite simply, without free expression and rule of law, Egypt becomes a dictatorship.
---
Peter Greste, former Al Jazeera reporter who was arrested while working as a journalist in Egypt and spent more than a year in jail before being released in 2015
---