The Indian government is planning to deport as many as 40,000 Rohingya Muslims who are residing illegally in the country. New Delhi has already begun talks with both Myanmar and Bangladesh on how to deal with the matter.
The government has told the Rajya Sabha (or the upper house) on Wednesday, 9 August, that the number of unregistered ethnic Rohingyas entering the country has jumped four times in the last two years. The home ministry estimates there are about 40,000 Rohingyas illegally living in India.
The ministry has asked various state governments to take up the matter and start district-level identification of undocumented immigrants sheltered in their areas.
"The Central government has directed the state governments to constitute task force at district levels to identify and deport the illegally staying foreign nationals. Besides the issue of illegal immigration is taken up with the neighbouring countries during bilateral talks at various levels," Junior Home Minister, Kiren Rijiju told the house.
Earlier in April, the Indian government had announced they are planning to deport as many as 10,000 Rohingyas from the restive state of Jammu and Kashmir with the help of the provincial government.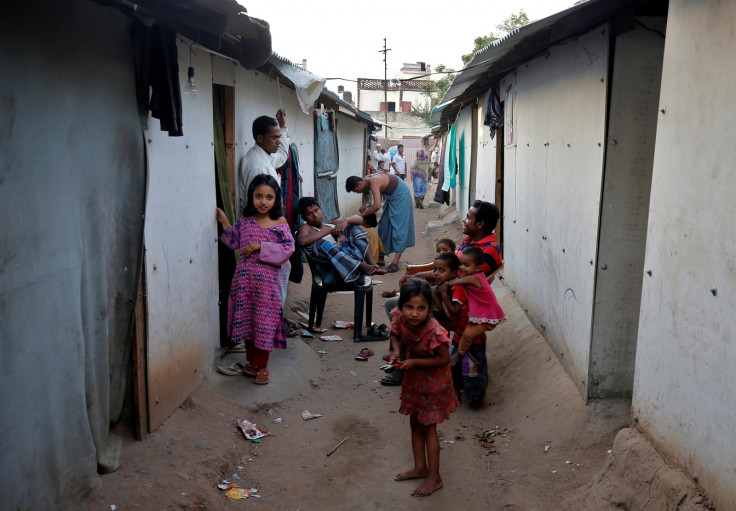 "These things are being discussed at diplomatic level with both Bangladesh and Myanmar. More clarity will emerge at an appropriate time," Interior Ministry spokesman K S Dhatwalia told reporters. The government has taken up the matter over illegal immigration during their bilateral talks with both the neighbouring nations.
The UN human rights agency has formally recognised about 14,000 Rohingya Muslims living in India as refugees. However, New Delhi does not recognise them as asylum-seekers. They are labelled as foreigners living in India without necessary documents.
The ethnic Rohingyas, who have allegedly been persecuted in a systematic manner for the past few years, are often dubbed as a stateless minority and are branded illegal immigrants in the Buddhist-majority country, Myanmar.