Six children have been killed in a fire that broke out in a three-storey house in Baltimore.
Katie Malone, the mother-of-nine, including the victims, who works for Congressman Elijah Cummings, was also injured in the blaze.
In a statement given to ABC2, Cummings said: "Last night around 12:30 one of my employees, Katie Malone, who has been with my office for 11 years, experienced a fire and sadly six of her nine children perished. It's a very difficult time for our office.
"Katie is going to be okay. I talked to her husband at length today. Three of the nine children survived. Her husband she thinks that they will be okay also."
The blaze tore through the house in the early hours of Thursday morning, with the damage so severe it caused the third floor of the building to collapse.
Authorities arrived on the scene at around 12.30am, but the fire had already engulfed the building by the time fire fighters arrived, forcing them to initially fight the flames from the outside rather than attempting to enter the house, Reuters reported.
The destruction claimed the lives of six, including a baby, a toddler and three-year-old twins killed, with all nine reportedly in the property when the fire broke out.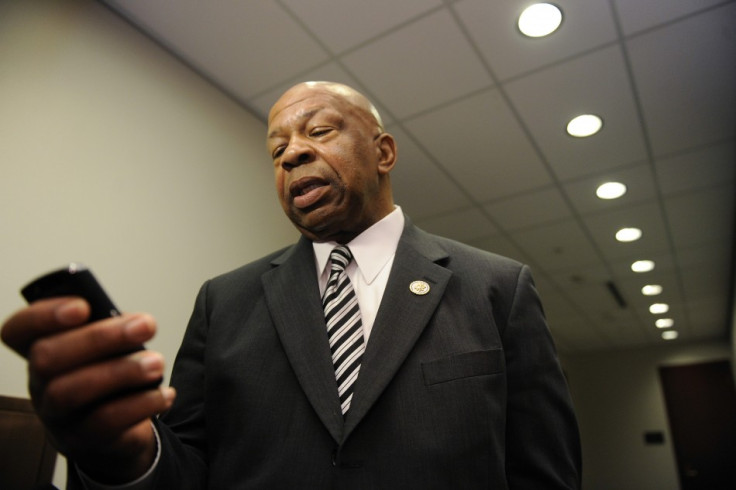 "Firefighters are doing what we call 'hand dig' and they are going through it by hand and small tools," Baltimore Fire Department spokesman Chief Roman Clark told Reuters before the sixth body was discovered. "It's a slow process, we're trying not to disturb any remains."
The three children who survived the tragic fire are being treated in hospital.
Cummings added: "I have talked to her family at length this morning, her mother and husband. They are still trying to wrap their arms around this, but we have made it clear that my office is going to [do] every single thing in our power to embrace them in this very, very difficult time."