Six Democrats oppose Jeff Sessions as Trump's attorney general ahead of vote
Nomination hearing on Tuesday will see Judiciary Committee rule on Trump's attorney general.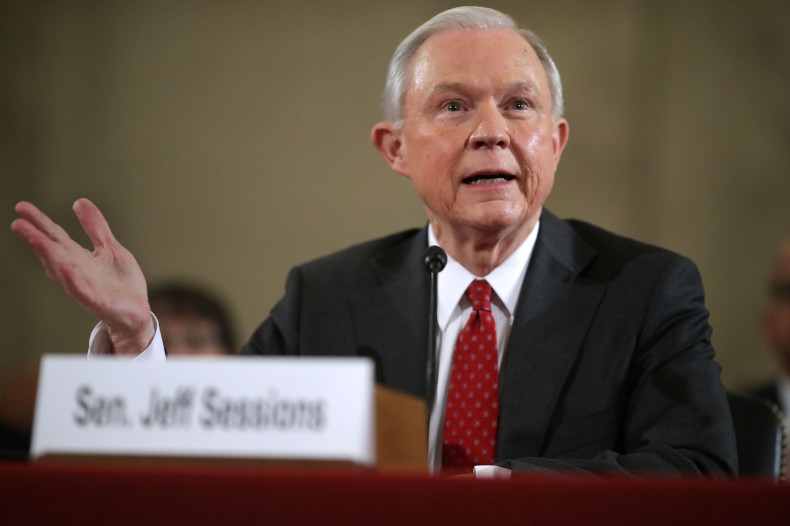 Six of nine Democrats on the Senate Judiciary Committee are poised to vote against US President Donald Trump's pick for attorney general on Tuesday (31 January 2017). A day before the key vote to decide whether to give attorney Jeff Sessions approval, Vermont Democrat Patrick Leahy joined five other Democrats in voicing opposition to Session's nomination.
"The attorney general must faithfully serve all Americans. After carefully reviewing Senator Sessions' extensive record, I am not convinced that he meets that threshold standard," said Leahy, a former chairman and ranking member of the Senate Judiciary Committee, on Monday. "I must oppose this nomination," Leahy said.
Senators Sheldon Whitehouse, Mazie Hirono, Dick Durbin, Chris Coons, and Amy Klobuchar have all spoken out in opposition to Sessions' nomination.
In their vote on Tuesday, the committee has the option to report Sessions' nomination "unfavourably" to the entire Senate, which delivers a final vote on cabinet nominees. The Democrats aren't expected to successfully block Sessions' nomination since the Republicans hold an 11-9 majority on the committee and majority in the Senate at large.
In a statement, Leahy said that last week he sent a series of written questions to Sessions touching on issues including drafting "President Trump's executive orders to militarise the southern border and ban refugees from entering the country." He also said he asked more about Sessions' views on the Violence Against Women Act and Russian attempts to influence the 2016 US presidential election. "Sessions has failed to respond to these questions," Leahy said.
Judiciary minority leader Dianne Feinstein has not issued a statement on whether she would vote for or against Sessions. But during Sessions' first confirmation hearing she highlighted his opposition to grant amnesty to the children of illegal immigrants in the Dream Act, which he called "a reckless proposal for mass amnesty," and his vote against a prohibition on waterboarding, which was later ruled as torture.
"For every constituent of mine who has expressed support of his nomination, fifteen have expressed opposition," said Sheldon Whitehouse in a statement on 24 January. "Jeff Sessions's record casts such serious doubt on whether he can perform that role that I cannot support his nomination," Whitehouse said.