Six tornadoes in US states North Texas, Colorado and Kansas kill 1 and critically injure 1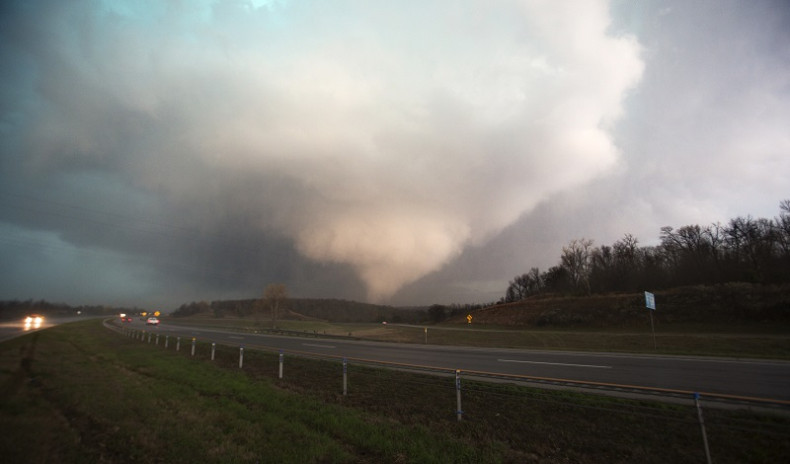 Several tornadoes have wreaked havoc across North Texas, Colorado, Kansas, Oklahoma, Arkansas and Nebraska, killing one person and leaving varying degrees of damage across the six states.
On 9 May, tornadoes were confirmed to hit the six states at different times of the day. The first, which struck Cisco in Eastland County, Texas, was short-lived, but killed one person and critically injured another.
Several houses were almost completely destroyed with only one or two walls standing, sources told USA Today, while other homes had their roofs blown off.
Eastland County's fire chief Phil Arthur also told CNN that the area was experiencing "major street flooding" and downed power lines.
A second tornado came down in Burkburnett, near Wichita Falls in Texas, but no damage was immediately apparent.
Meanwhile, two more tornadoes were confirmed in eastern Colorado at 4:30pm ET (9:30pm BST) and one tornado hit Kansas at 9pm ET (2am BST on 10 May), but no injuries or damage have been reported by the media in these states.
Severe rainstorms and coin-sized hail swept across other parts of the six states, such as Kansas City and south-west Oklahoma.
CNN's meteorologist Derek Van Dam explained that the weather is due to frigid, dry air covering the north-west of the US moving into an even larger mass of warm air rising up from the Gulf of Mexico laden with unstable moisture.
Apart from tornadoes, a late snowstorm is raging in the Rocky Mountains, while the first tropical storm of the year, Tropical Storm Ana, has formed unseasonably early in the Atlantic Ocean.
Tropical Storm Ana came ashore in South Carolina on early Sunday morning, 10 May with a maximum wind speed of 45mph, which is expected to weaken as it moves further inland.