Skepta will be living like a king today (19 September) as he celebrates his 34th birthday. The Shutdown rapper certainly deserves to celebrate after what has been a stellar year with the release of his album Konnichiwa and unexpected win at the Mercury Prize awards.
Grime music has enjoyed what is deemed to be a resurgence over the course of 2016 and Skepta, real name Joseph Junior Adenuga, is at the centre of it all. The Tottenham native released his fourth album Konnichiwa in May 2016 and earned critical-acclaim as well as the number two position on the UK charts.
Most notably, Konnichiwa won the prestigious Mercury Prize album of the year in September with Skepta claiming the £25,000 ($32,600) scoop.
In his acceptance speech, Skepta said: "I've been trying to do this music for so long, I want to thank my friends and my family... we did this for us and the love is very appreciated. For everybody who knows what it takes to put together an album knows it's more than music."
Summing up the current state of grime, culture minister Matt Hancock said backstage: "I've just met Skepta, why wouldn't I be here? We listen to it in the back of the ministerial car. I think it's a really good time for grime, but I think this is a revolution of freedom. Not just in music, like so many people are getting up by themselves. Making things work online."
The politician added: "He tells a story of his background, but the thing that excites me is he can break through. I don't like to wallow in poverty. I think wherever you come from, you can make it. Grime represents modern Britain... the entrepreneurial, go-getting nature. It speaks that wherever you come from you can make it."
As the music world continues to fawn over Skepta, IBTimes UK rounds up some facts you may not have known about the grime legend.
Famous sister
While grime fans are well-acquainted with Skepta's brother and fellow Boy Better Know member Jme, some may be unaware of the brothers' sister Julie Adenuga. She has made a name for herself in the radio industry and is currently a DJ on Apple's Beats 1 station.
No place to call home
Skepta previously told IBTimes UK that he does not have a permanent residence at the moment and prefers to drift from one friend's couch to the next.
The rapper said: "I actually don't live anywhere now. I'm like a resident of planet Earth and have many friends worldwide. I can sleep on their sofas, they let me stay. Even Uber Pools, we do those together. I don't live anywhere at the moment, I'm just enjoying earth and meeting like-minded people like myself who just want to be free and just make a change for the kids of today." Either this is true or he doesn't want to invite us round for tea.
Vegan diet
Inspired by his brother Jme's change in lifestyle, Skepta is now vegan.
All Over The House porn video?
In 2011, Skepta caused controversy with the music video for his song All Over The House which many described as porn. In the visuals, a couple appear to have full-on sex at a house party, and earned Skepta a viral hit with millions of views in days.
Explaining his choice of visuals, Skepta told Music-News: "I thought, OK, I could just be in the video with a girl playing out like I'm really in love with her, then I thought I don't really want to do that, why don't I get two other people to do it. Then I thought why don't they just go the whole way?"
P Diddy party brawl
Skepta admits he probably scared hip-hop mogul P Diddy when he wanted to fight another guest at his pool party in 2011.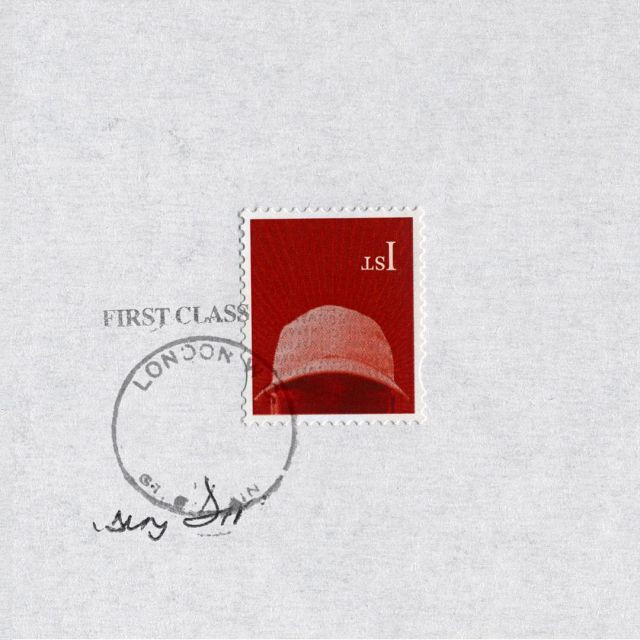 Recalling the incident, Skepta told Time Out: "Me and Diddy went to a pool party. I tried pushing this girl into the water and this guy comes over [saying]: 'Don't touch my girl!' I end jumping out of the pool to fight him. Diddy was like: 'Skepta, man, just chill!' But I go: 'Nah! Who does this guy think he is?' He's probably thinking: 'I've seen this crazy s**t before [with Biggie]. People die from this s**t'. He didn't stay in touch. I've changed a lot since then."
Nike shoe
In March 2016, Skepta released his own trainers with the sportswear giant, named the Air Max BW Blacklisted. Addressing the milestone venture, Skepta wrote on Instagram: "49 weeks ago I went to the Nike HQ in Portland, Oregon and sat with senior designer to talk about air max. Today I'm happy to present the Blacklisted Air Max BW, thank you @NJobe for seeing the vision and making my dream come to life."