Three men facing court for "stealing" discarded food from a rubbish bin behind an Iceland supermarket have been charged under an obscure section of the 1824 Vagrancy Act. Paul May, Jason Chan and William James, who share a squat in north London, took £33 worth of food including tomatoes, mushrooms and cheese – products otherwise headed for the landfill.
The phenomenon of "skipping" is becoming more common, as discarded food is taken from rubbish bins or skips to cook and eat. The real problem underpinning this issue, however, is the co-existence of excessive amounts of food poverty with food waste.
The rocketing cost of living, combined with the increasing price of food, has already put people in a vulnerable position. Around 10% of the 3.9 million tonnes of food thrown away every year is fit for human consumption. Rather than "freeganism" - which is often seen as political in nature as an anti-capitalist movement and alternative living lifestyle - skipping is largely carried out by those who do not have enough money to buy food.
The British Retail Consortium has announced that Tesco, Asda, Sainsbury's and Waitrose would report on the quantity of food waste they produce in a move to alleviate excessive food waste. Morrisons, the Co-op and Marks and Spencer will also participate and data will be published in 2015. They acted after it was revealed that Tesco generated 28,500 tonnes of surplus products in the first six months of last year.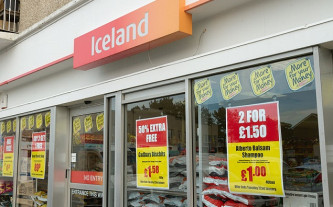 With the rising cost of food, it is becoming increasingly difficult for most people – regardless of their background - to afford food. In 2013, a survey carried out by Which? revealed that 29% of people said they were struggling to feed themselves or their family. Out of 2,028 surveyed, 41% said food prices caused them anxiety, while 78% they were concerned about price increases.
According to the Office for National Statistics, food prices have risen by 12.6% above inflation over the past 6 years. Incomes, however, have stalled.
To truly tackle the issue of skipping, we should be paying more attention to food distribution organisations and charities. FoodCycle runs 17 hubs across the UK, in which volunteers source edible surplus food, which is cooked and given to those in need.
The company aims to tackle both food waste and poverty. Rather than arresting individuals for skipping, they should be offered help or given advice on how to obtain food and eat if they are in financial difficulty. To do so, we need to abolish the stigma of asking for help.
Steven Hawkes told IBTimes UK: "It is a symptom of the same problem we're trying to tackle - the co-existence of food waste and food poverty in communities across the UK. We have established relationships with supermarkets and other retailers allowing us to collect their surplus food but there is still plenty more progress to be made."
FareShare, based in London, is a charity that works to reduce hunger and food waste by distributing surplus food to more than 1,000 British charities. Those benefiting from the scheme range from low-income families to asylum seekers and refugees, as well as the elderly and those with mental health issues.
They define food poverty as "People with low or no income, with poor access to affordable nutritious food and that lack the knowledge, skills or equipment to ensure food is safe and prepared properly."
Mark Varney, the director of food at FareShare, told IBTimes UK: "The underlying causes must be addressed in order to effectively tackle food poverty and skipping. People should be able to get help."
FareShare delivers enough food to feed 51,000 people each day, from women's refuge centres to children's breakfast clubs. In doing so, a continuous chain is formed from the company to charities and then to those in need.
Their work chips away at food poverty and food waste – and potentially skipping. When receiving food from FareShare, charities involved save an average of £13,000 a year. Around 80% of this is spent on providing support to help people get back on their feet. Rather that prosecuting those in need, we need to address the issue from the source.