As the race for the Conservative Party leadership heats up, accusations are flying that the contest is being rigged in Theresa May's favour and revelations that, contrary to claims by her backers, rival Andrea Leadsom has no experience as an investment banker.
With May topping the first vote by getting 165 out of 329 votes, Leadsom supporters said Tories who want the home secretary to win are using skulduggery by in fact backing Michael Gove to keep him in the race.
The home secretary had previously promised there would be "no backroom deals" and her advisers insisted they had not "lent" any of her supporters to back other candidates in Tuesday's ballot of 330 Conservative MPs, minus prime minister David Cameron, who did not vote.
But a senior Tory figure told The Times: "It shows May's crowd want to face Gove in the members' ballot and that they fear Andrea."
However Leadsom faces questions over her City experience after a former boss disputed her claim that she had managed billions of pounds in investment funds.
Leadsom's CV
The Times revealed that despite her describing herself as running "enormous teams" in a 25-year career in financial services, it emerged that during her 10-year tenure at the investment fund Invesco Perpetual, from 1999 to 2009, she did not have any role in managing funds or advising clients.
She had the title "senior investment officer and head of corporate governance", but only got approval from the financial services regulator, which is needed for such a post, for three months.
Former colleague Robert Stephens told the paper that throughout her time at Invesco Perpetual: "She did not manage any teams, large or small, and she certainly did not manage any funds".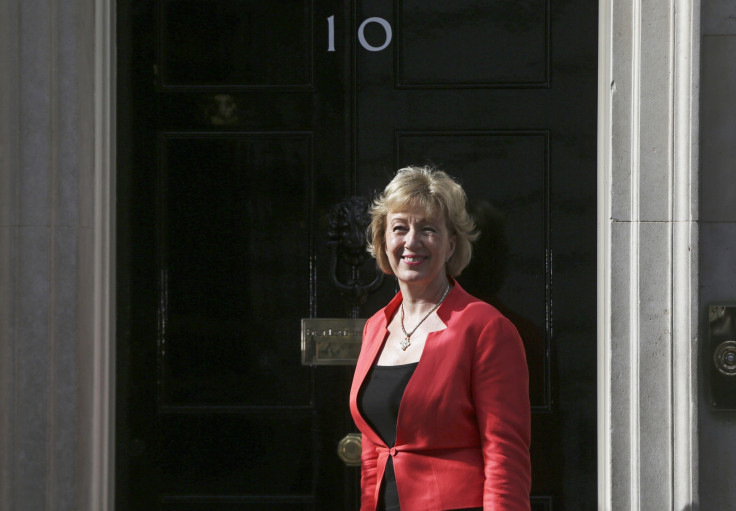 The MP also claimed to be managing director at De Putron Fund Management Limited from 1997 to 1999 but filings at Companies House show that she was actually registered as its marketing director and worked there for 13 months from 1998.
She has also faced pressure to publish her tax returns after May became the third Tory leadership candidate to publish hers, revealing that she earned almost £120,000 last year.
The fact that Leadsom has never held a Cabinet role and has only been a minister since April 2014 has been pounced upon by Gove who, after garnering 48 votes in the Tory leadership contest's first round, wrote in The Times that Brexit offers the chance to "forge a new social settlement".
Gove wrote: "I did not campaign for Britain to leave the European Union as an end in itself. Voting to leave is the means to an end, which is the real mission of my career in politics: to make this country the best place in the world in which to grow up, to get on, to make a contribution."
A You Gov poll has given May a 32-point lead over Leadsom and a 51-point margin over Gove. The final run-off will be confirmed today (Wednesday) in a second ballot pitching Gove and Leadsom to become the Brexit challenger to May. The contest will then be decided by 150,000 Tory members.