Freddie Roach considers sparring partners for Manny Pacquiao as Floyd Mayweather fight draws close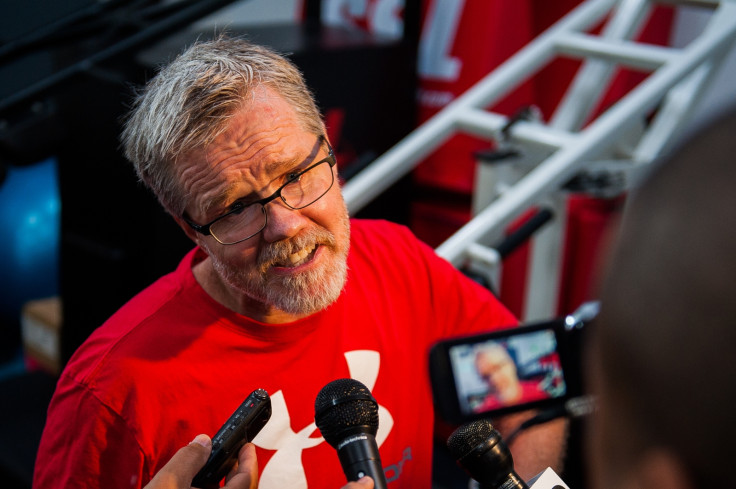 Freddie Roach is so confident of Floyd Mayweather Jr and Manny Pacquiao agreeing to fight in May that he is already considering sparring partners for the Filipino fighter.
While there has been yet to be any official confirmation, the chances of the two welterweight kings finally meeting on 2 May in Las Vegas are better than ever.
Pacquiao himself has been vocal in his desire to get the deal done for most of 2015 and appears content with a 40-60 split of the fight's purse in Mayweather's favour. The fight itself is already expected to be worth at least $200m (£130m).
Mayweather, while recently insisting there was still no agreement between him and his would-be opponent, has spoken positively of an agreement being met, something that can only be seen as a remarkable step forward in getting the fight confirmed, according to Roach.
Speaking to UCN, Pacquiao's trainer said: "I'm being very optimistic about that but when you see Floyd talking on TV, talking about the fight, that really means something to me because he never goes on TV unless he's throwing money around. But to talk about a fight, it's different."
With rival television networks Showtime (Mayweather) and HBO (Pacquiao) also making positive noises during ongoing talks, Roach feels confident enough to start drawing up a game plan for Pacquiao, and admits preparing his fighter for one of the most eagerly anticipated fights of all time will be the biggest challenge of his career.
"Bob Arum wants the fight, I want the fight and Manny wants the fight, a lot of good names want this fight and usually when these high people want it, they get it," Roach told Seconds Out.
"I've done some research on Floyd and on sparring partners. This is going to be the biggest challenge ever but I think my guy can pull it off but it won't be easy.
"It's a very tactical fight and I have to come up with a great game plan."
© Copyright IBTimes 2023. All rights reserved.