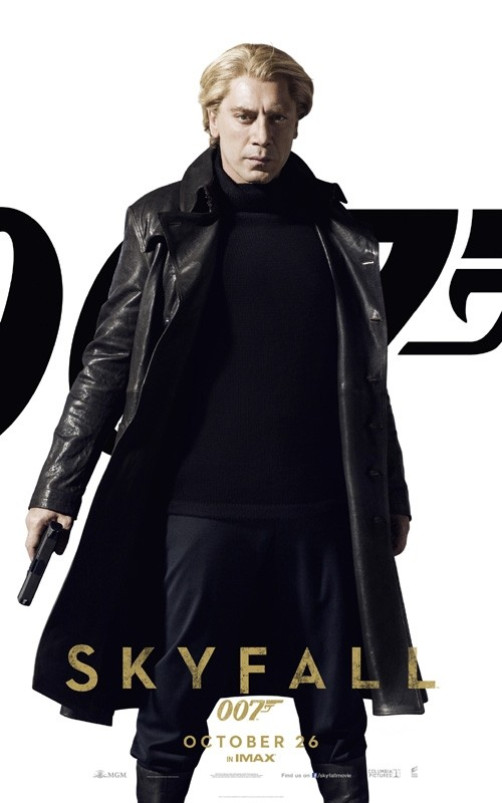 A poster has been released for new James Bond film Skyfall, which brings Javier Bardem's villain Silva to the forefront.
The MGM hype-train is now well under way for Daniel Craig's next exploit as the world's most deadly spy, with new trailers and images being released in a gradual stream in the build-up to its October release.
The majority of early footage and images focused on a grizzled Craig and the stoic countenance of MI6 boss M, played by Judy Dench, whose dark history is set to come back to haunt her in the new film.
The most recent trailer refreshed fans' interest in Skyfall, as Javier Bardem's devious villain, Silva, was revealed.
Dressed immaculately and sporting a bizarre bleached hairstyle, Silva looks like a nod to the classic Bond villains, such as Christopher Lee's Scaramanga and Donald Pleasence's Blofeld.
When the Bond brand was rebooted with 2006's Casino Royale and the sequel Qauntum of Solace in 2008, the focus was on the character of Bond and his own personal mission, while the villains themselves were given less prominance.
That seems set to change with Mendes's effort, which also introduces a new, young Q, played by Ben Whishaw.
See the latest trailer for Skyfall, which is released on October 26, below: