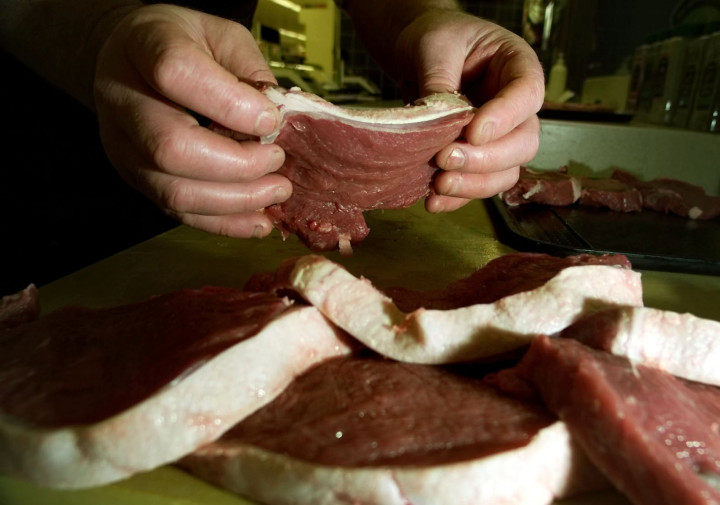 Meat inspectors that work in slaughterhouses, official veterinarians and support staff at the Food Standards Agency across England, Wales and Scotland are on strike in a row over pay.
The 500 strong Unison members are staging two four-hour walkouts from 6:30am-10:30am on Tuesday 26 August and again on Wednesday 27 August.
The action follows a ballot in early August when the workers voted for strike action over a pay offer of just 0.75% – below the most recent Consumer Price Index inflation rate of 1.6%.
Unison said it had previously invited the FSA to resolve the pay dispute through independent conciliation.
"Staff in slaughterhouses work in some of the dirtiest, difficult and stressful conditions, surrounded by blood and faeces, to keep the public safe from contaminated meat," said Dave Prentis, the general secretary of Unison.
"It is only fair that our members receive a pay increase that is at least in line with inflation.
"They should be recognised for the vital role they play in safeguarding the human food chain against harmful and repulsive dirt and diseases.
Unison said it is seeking an above inflation pay increase from the FSA.
A spokesman from the FSA said: "The FSA is disappointed that Unison has decided to call industrial action next week, at a time when Unison has said it is committed to ongoing talks with us.
"We are continuing to hold discussions with Unison, but in the event that the planned strike action goes ahead, we would not expect there to be an effect on meat supplies to shops and supermarkets."