A Taiwanese High Court has granted divorce to a 52-year-old woman after she claimed that her husband's five-centimetre penis was too small to satisfy her needs.
The woman, a civil servant named Zhang, filed for a divorce because her 55-year-old husband didn't just have a small penis, but was also impotent. The circumstances meant that the husband, who is also a civil servant surnamed Zhou, failed to "fulfil his responsibility as a husband".
"His penis is so small, like a kid's, only 5cm long. We've never had sex in our entire marriage," said the woman.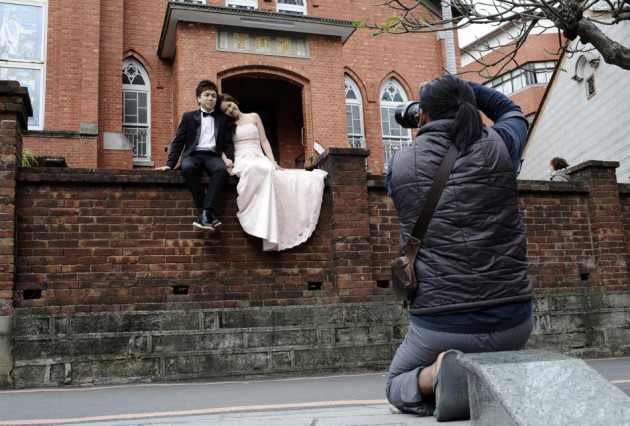 She added that her husband also failed to comply with their mutual agreement of having intercourse three times a week.
The couple, hailing from Taipei City, met each other through a common friend in July 2008. They dated each other for five months before they got married. But, the couple didn't consummate their relationship during their courtship. Zhang said she wanted to have sex before her marriage but the man declined her request citing religious reasons for not having premarital sex. This was the first marriage for the couple.
Zhang said that trouble began on their wedding night when she found out her husband's problems. She said that they "quarrelled the whole night and asked him to seek treatment". The couple remained together for the next 10 days to see if there was any improvement in their sex life, but to no avail.
However, the husband refuted her charges saying he wasn't impotent and neither did he promise to have intercourse three times a week as his sex drivewas low. He also blamed her wife for wanting to have sex at inappropriate times.
"I prefer to have sex in the morning but she wanted it around midnight. By then, I would be very tired," the man reasoned. "Sex is not the only foundation for marriage after all."
Strange Reasons for Divorce
In April 2009, a German woman divorced her husband of fifteen years after getting fed up of his fanatical approach to tidying up the house and doing daily household chores.
Another strange divorce occurred in 2008, when a Russian woman got a divorce after her then-husband's penis extension broke off during sex.