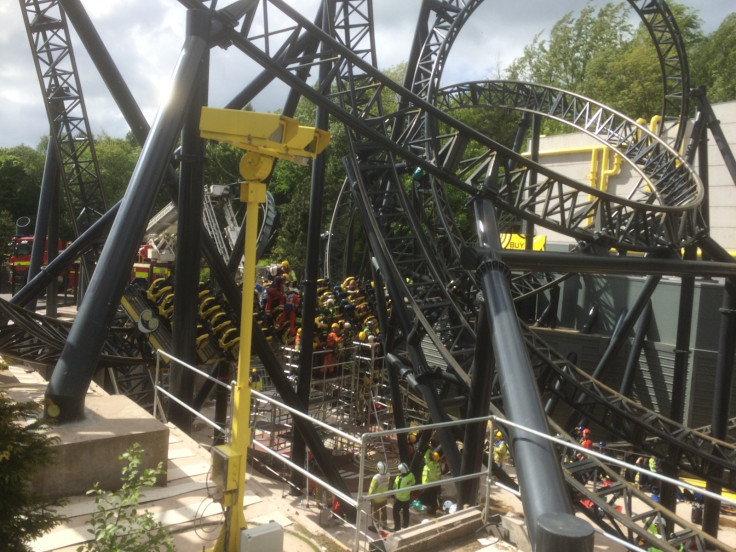 Alton Towers has reopened the Smiler rollercoaster nine months after an accident left five people with serious injuries, including two women who required amputations. Some of the riders cheered and clapped as it moved off for the first time.
The Staffordshire theme park said it had introduced "additional safety procedures" to the way the ride operates, following the June 2015 crash.
Among the first people to get onto the rollercoaster were Jim Harvey and his 14-year-old son Liam from Bloxwich, West Midlands.
"It was fantastic, a bit daunting being first on – my son Liam forced me to sprint to be first," Harvey senior told the BBC. "After the terribly sad crash, you have to feel really bad for the people that got hurt but hundreds of accidents happen daily on the roads.
"There's not a nice way to say it but accidents happen," he added. "Alton Towers have to move on."
Rainbow Serina, 28, from Southend, Essex, also told the broadcaster that "it was great to get back on".
"The park is busy and people are out in force to support Alton Towers," she said, "and show that we're absolutely happy to ride, we know it's safe and we trust the park."
The reopening came after the theme park was accused of profits before people by victims of the crash.
Speaking on the eve of the new season, Vicky Balch, who along with another passenger Leah Washington had to have a leg amputated, said she wished the ride would remain closed.
"I've never wanted it to reopen, that's just the obvious reaction," she told ITV News. "I understand it's a business and it's what they have to do. I just didn't think it'd be so soon, it's only nine months, it's not a very long time.
The 20-year-old from Grimsargh, Lancashire added: "At the end of the day it feels like the money comes before the people on the ride."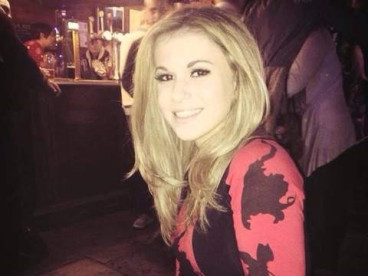 Her views were echoed by Joe Pugh, whose kneecaps were shattered when the front carriage he was travelling in smashed into another car.
He told the broadcaster: "I think it would have been a bit unrealistic if we had both said 'I don't think it's ever going to reopen again' because it always was going to, but if people choose to go on it, that's up to them.
He added: "Seeing it go round, it's not something that I want to see. I would have preferred for it to be closed."
Leah Washington also told the programme that the recovery process was "a bit like a rollercoaster."
"I get to a good point, then something will happen and it brings you back down, and then you'll get to another good point and then you'll get down again," she said. "It's our parents that have struggled the most with emotional stuff, we kind of help them because we're so positive."
In total 16 people were hurt in the June crash, which park owner Merlin Entertainments said was due to human error.
The Health and Safety Executive is prosecuting Merlin over the crash and the company is due in court in late April 2016.
Gill Riley, Marketing Director at Alton Towers, said: "We do understand how the injured and their families are feeling and we have been in conversation with the families on an ongoing basis." She added: "However, as we stated last year, our own investigations did show the ride itself was not at fault and the ride has been independently certified as safe to operate."