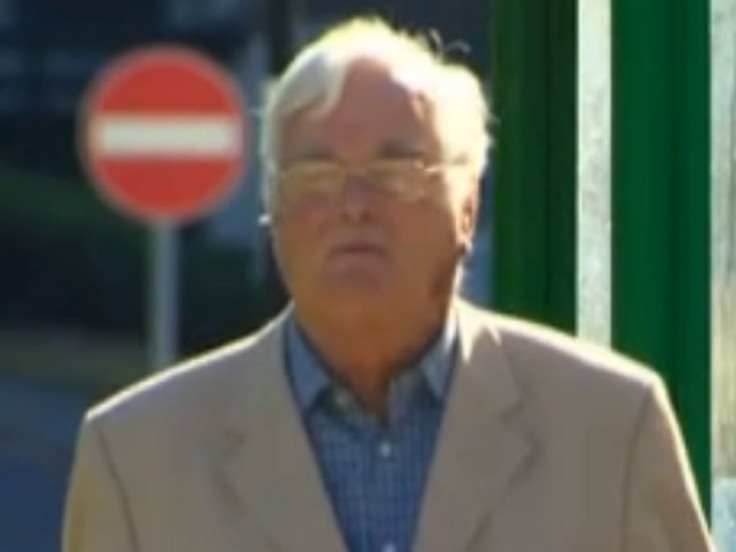 A former north Wales police chief has been found guilty of sexually abusing two teenage boys in the 1980s.
Gordon Anglesea, 79, from Old Colwyn, was convicted on Friday (21 October) of one charge of indecent assault against one boy, and three charges of indecent assault against another. He was found not guilty of buggery.
He will be sentenced on 4 November, with Judge Walters telling him: "You know yourself already that there can only be one sentence and that will be a prison sentence."
Anglesea, a former superintendent in Wrexham, had denied the charges after he was arrested in December 2013 as part of "Operation Pallial", the National Crime Agency's (NCA) investigation into historic sexual abuse across north Wales.
The prosecution had told Mold Crown Court that the ex-police chief had used his position and "connections with authority" to carry out the abuse.
The offences took place between 1982 and 1987, when both boys were aged 14 or 15.
One boy was abused in the showers of a Home Office attendance centre in Wrexham run by Anglesea, where tearaway teenage boys would be given a military-style regime of gym and drill parade sessions.
The trial heard how Anglesea would "inspect" the parade, make the youngsters do naked sit-ups and squat thrusts, then loiter around the showers "with a smirk on his face".
His second victim, now in his 40s, was initially abused by convicted paedophile John Allen while living at the Bryn Alyn Children's Home. He told the jury he was then "handed around like a handbag" to other abusers, including Anglesea.
On one occasion, at a house in Mold, he said Anglesea "grabbed him by the hair", indecently assaulted him while calling him "scum", and told him he had the "power to send him away" if he told anyone.
Paying tribute to the victims, Roy McComb, NCA deputy director for specialist investigations, said: "Gordon Anglesea held a position of trust and was someone who both children and adults should have been able to look to for protection and support if they felt vulnerable.
"He sought out opportunities to abuse children and has been brought to justice today because victims have had the confidence to come forward to the NCA."
In 1994, Anglesea was awarded £375,000 in libel damages after media organisations ran stories about his links to abuse at children's homes in north Wales. Anglesea told the court despite the damages awarded the allegations "never went away".
Ed Beltrami, chief crown prosecutor, said: "Gordon Anglesea abused a position of power and authority in order to prey on very young and vulnerable victims.
"I would like to thank all the victims, survivors and witnesses who had the courage to come forward and provide important evidence in this case. Anglesea's conviction today is a direct result of the prosecution being able to call on first-hand accounts of what happened."