These photos show weapons of war and military helmets that have been swallowed up and engulfed in trees in a Russian forest.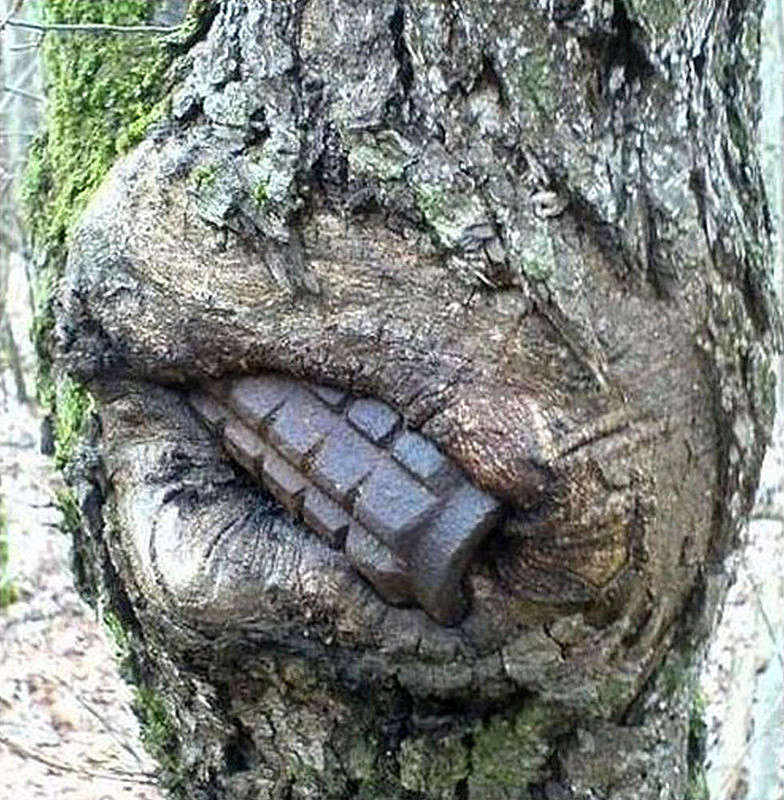 The weapons in this forest-museum include rifles, grenades, shells and a sapper's shovel.
The style of the helmets suggest they belonged to Red Army soldiers during World War II. They probably fell onto young saplings during a battle, and the trees subsequently grew through bullet holes in the helmets.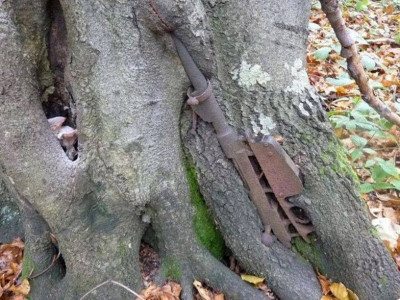 It is thought that most of these photos were taken in a forested area known as Nevsky Pyatachok, which saw heavy fighting during the Siege of Leningrad (1941-43).
WWII was the deadliest military conflict in history, and Soviet Union suffered the heaviest losses. Estimates of Russian military deaths range from eight million to 14 million.