Smith & Nephew records 19% decline in half-yearly operating profit despite 3% revenue growth
For Q2, the British medical equipment manufacturer reported a 2% increase in revenue to $1.19bn.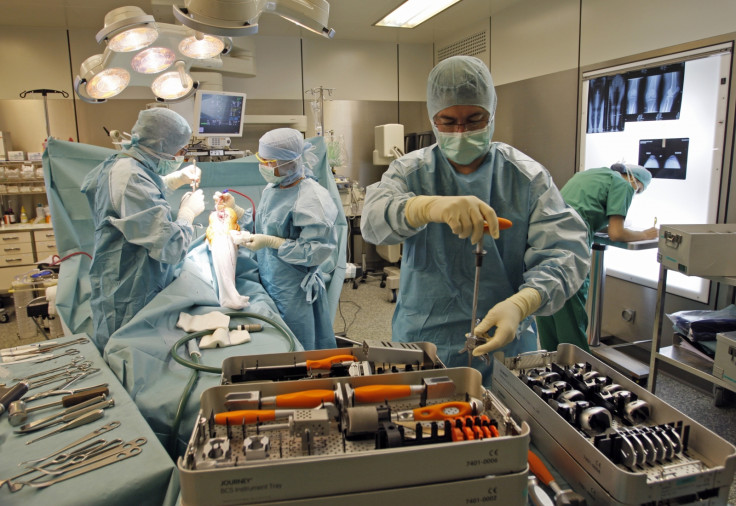 Smith & Nephew has announced a 3% underlying growth in half-yearly revenues at $2.33bn (£1.76bn; €2.10bn). However, the reported operating profit declined 19% on-year to $357m, while trading profit for the same period slipped 3% to $483m. With regards to the second quarter, the British medical equipment manufacturer said total revenue was up 2% on-year to $1.19bn.
The company's press release further revealed a few financial highlights. For the half-year, it reported an interim dividend of 12.3 cents per share, which was more than 11.8 cents reported in 2015. With regards to the double-digit decline in operating profit, the company said, "H1 operating profit was $357 million, with operating margin of 15.3%, a reduction of 400bps due primarily to a $45 million gain from legal judgement recognised in H1 2015."
With regards to the second quarter highlights, the London-based company said revenues in established markets grew 4% while emerging markets witnessed a decline of 2% in total revenues. It added that it continued to experience weakness in China and the Gulf States in this period.
It added that its second quarter revenues got a boost from a 10% growth in its sports medicine joint repair division. It also highlighted that it had in the quarter announced a $350m divestment of its Gynaecology division and a share buy-back of $300m.
With regards to these results, Olivier Bohuon, CEO at Smith & Nephew, said, "Q2 saw the continuation of many of the trends seen in the previous period, including growth of 10% in Sports Medicine Joint Repair and 5% in Knee Implants. The Emerging Markets improved from the previous quarter, despite conditions in China and the Gulf States remaining challenging, as previously highlighted. We expect our performance in China to begin to improve in the second half."
"For the first half of 2016 we delivered 3% revenue growth. The modest reduction in Trading profit was primarily due to the expected transactional currency headwind first signalled in 2015.The planned sale of our Gynaecology business demonstrates our disciplined strategic approach to capital deployment," Bohuon added.
© Copyright IBTimes 2023. All rights reserved.