Snapchat decided to celebrate International Women's Day on 8 March by introducing special filters featuring three prominent women from history - artist Frida Kahlo, civil rights activist Rosa Parks and scientist Marie Curie. The new custom filters, however, drew more backlash than praise from users on social media.
Although the International Women's Day lenses did draw appreciation from some users for taking the initiative to honor women, many criticized the company for altering and inaccurately portraying the female pioneers.
The Frida Kahlo filter gave users the Mexican artist's signature thick unibrow, red lipstick, a floral headdress and braids. However, the filter also lightened the user's skin and eyes.
The filter honoring Nobel Prize-winning physicist and chemist Marie Curie surrounded users with beakers, test tubes and colourful fumes in addition to slimming down one's face and applying smokey eye makeup and long eyelashes.
People quickly took to social media to slam the new filter questioning the makeover and criticizing the filter's historical and scientific inaccuracies.
Curie won the Nobel Prize for Physics in 1903 for her research on spontaneous radiation and went on to win a second one for Chemistry in 1911 for her work in radioactivity.
"Shoutout to @Snapchat for adding eyelashes to the Marie Curie filter," one Twitter user wrote. "Forgot that's what she was famous for."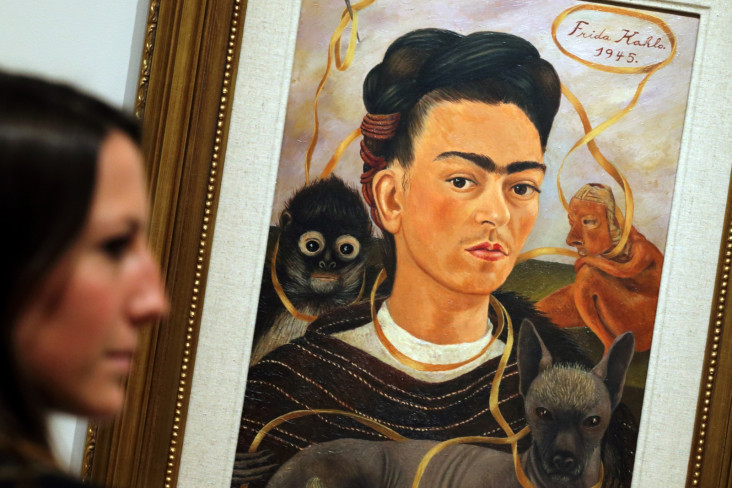 Another wrote: "The marie curie snapchat lens makes ur face thinner and gives u full eye makeup thank GOD wouldn't want to be an unhot scientist."
Meanwhile, the Rosa Parks filter featured her signature hat, glasses and a word bubble with one of her famous quotes: "You must never be fearful about what you are doing when it is right." The filter was also criticized for its eye colour choices as well.
Snap worked with the Rosa and Raymond Parks Institute for Self Development to create the lens for Parks and the Frida Kahlo Corporation for the Kahlo filter, Mashable reports.
The Frida Kahlo Corporation said the lens was meant to "capture the faces of all her followers around the world."
"In the age of the selfie, Frida is considered to be the first selfie artist, she told a story of love, life, strength and passion thru her self-portraits," the organization said in a statement to Mashable.
The disappearing messages app has drawn ire over racially insensitive filters in the past as well. In April last year, the Snapchat's Bob Marley filter drew sharp backlash and was slammed as digital blackface.
In August, Snapchat came under fire for its anime-themed lens that transformed users' selfies into Asian caricatures with slanted eyes, buck teeth and rounded, rosy cheeks. Users blasted the filter as an example of yellowface and accused Snapchat of promoting racist stereotypes.
At the time, Snapchat said, "Lenses are meant to be playful and never to offend."