Snap Inc is preparing to go public and the maker of ephemeral messaging service Snapchat thinks it is worth upwards of $25 billion.
That is a lot of money. But consider that Twitter, when it went public in 2013, closed its first day of trading with a valuation of $32 billion. Facebook, which went public a year previously, was valued at over $80 billion after its first day of trading.
To try and get a sense of whether or not Snap's valuation is accurate, it is worth looking at how closely it resembles Twitter and Facebook and if those companies can provide a guidance to the future performance of one of the hottest startups to come out of Silicon Valley in the last five years.
Today Twitter's market cap is just north of $11 billion while Facebook's is just over $380 billion. There is little argument about whose post-IPO trajectory Snap Inc, and those preparing to invest in it, would like to follow.
The problem is that some analysts say that based on Snapchat's performance to date, Snap is more Twitter than Facebook.
Technology analyst Ben Bajarin wrote on the Techpinions blog: "While I don't have a firm conviction on this point, I currently believe Snapchat is more like Twitter than Facebook. Meaning, their potential market, given current strategy and focus, is simply not that large. Unfortunately, like Twitter, they are likely to IPO ex-user growth."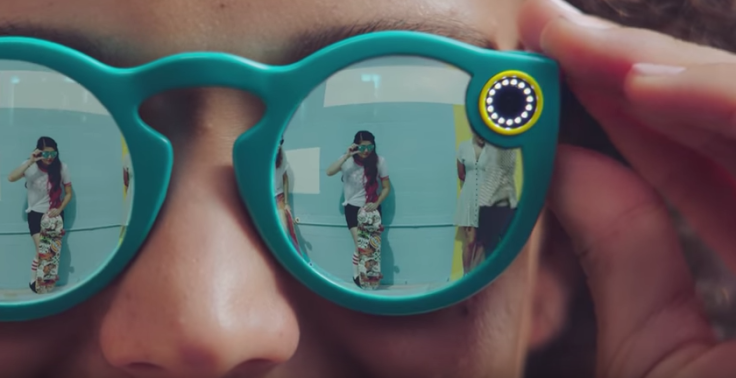 Snapchat starting to stutter
Bajarin backs up his assertion with statistics showing that while Snapchat saw a huge spike in users in the early part of 2016, that growth has now stalled, and in some demographics there is even a sign that user numbers are falling.
Why the slowdown in user growth in the second half of 2016? Well it probably has a lot to do with the launch of Instagram Stories, a feature which offers users the ability to post photos that disappear after 24 hours. As many pointed out at the time, this appeared to be a direct attempt to stop users from switching to Snapchat, an assumption Instagram's head of product Kevin Weil confirmed, telling Recode it was "built on a format that Snapchat invented. It's because they were solving the same problem. It's a format, [and] we believe that format will be universal."
And it worked. According to figures from the company, Instagram adding 100 million users in just six months, the fastest growth rate ever for the photo-sharing app.
Bajarin's viewpoint is backed up by other analysts. Richard Windsor of Radio Free Mobile, said: "I see this as a sure sign that real metrics such as revenue and profit will fall far short of that which a regular company would need to justify that valuation [of $20-$25 billion]."
Windsor sees it playing out like this: First the IPO will go reasonably well based on making big promises which don't have to be backed up any time soon. Second, a few quarters of missed revenue estimates will spook investors and send shares plummeting. Crucially however, it will then be up to Snapchat to innovate and prove that it is more than just a messaging app, and can become a media consumption app where people spend a lot more time.
Snapchat vs Twitter
The problem with comparing Snapchat to Twitter, is that Twitter simply never evolved, it was never able to map out a strategy for future growth for the company. Snapchat has a strategy, and while it may not succeed, it at least has one.
Snapchat's big selling point is engagement and according to a Bloomberg report this is exactly what its executives are trying to convince the people underwriting its IPO. "Snap Inc. is hoping to convince public market investors it's worth upwards of $20 billion by stressing how important its app is to users' daily lives," Bloomberg report.
Anyone who has seen a Snapchat user – particularly teenagers – can testify to this. The speed at which snaps are sent and received can be perplexing to non-users. The difference with Snapchat and Facebook is that users are not passively scrolling their newsfeeds, but are actively engaged with the app, something which has led one analyst to called it the television of mobile.
Snap is not shy about its valuation and is seeking to get commitments from ad buying agencies in the hundreds of millions of dollars range for 2017, according to the Wall Street Journal.
The success of Snap and its hugely popular messaging app will not be based on how successful its IPO is, but will be based on whether the company can show advertisers that it can provide innovative new products than maintain the level of engagement the company currently boasts – but crucially without alienating users.