Sneak preview of Donald Trump's whistle-stop Israel tour (Masada CANCELLED)
IBTimes UK takes a look at what lies in wait for the President's crucial visit to the region.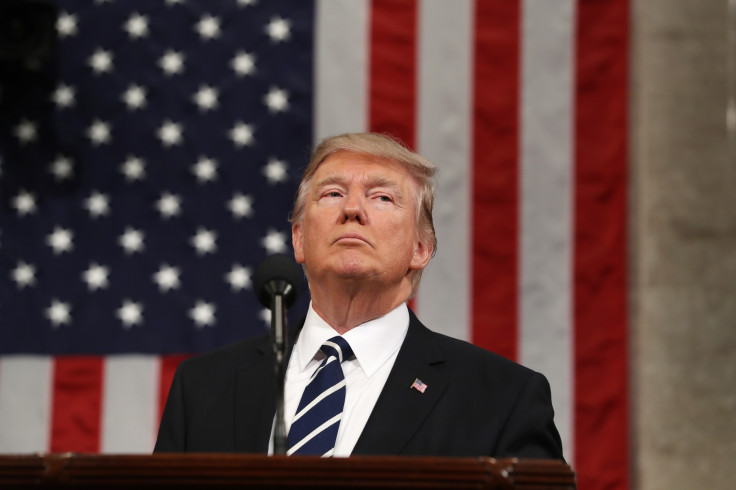 Donald Trump will visit Israel during his first overseas trip as US president later this month. He will stop off at the Middle Eastern state on 22 and 23 May, having arrived from Saudi Arabia and departing later departing for the Vatican.
Israel Channel 2 yesterday (9 May) published details of what it claims is his provisional itinerary for the much anticipated call.
Of the nine items pencilled into his schedule, the most intriguing is a "possible visit" to the 45 acre holocaust memorial Yad Vashem, which Israelis report may be as brief as 15 minutes.
IBTimesUK takes a look at at the 45th President's proposed Israeli pit-stops to see what awaits him inside the Jewish homeland.
Monday 22 May
Arrival and welcome ceremony, Ben Gurion International Airport
Trump is reported to be arriving at Israel's main international airport on 22 May, presumably in the morning as he has a busy itinerary for the rest of the day.
As he makes his way down the red carpet, 12 miles southeast of Tel Aviv, he will bear witness to an airport that has been subjected to several terrorist attacks.
The most notable was a massacre on 3 May 1972 when 26 people were killed and 80 others injured by three members of the Japanese Red Army, recruited by the Popular Front for the Liberation of Palestine.
Family visit to the Western Wall, Jerusalem
The Western Wall is the world's holiest prayer site for Jews. Trump will visit with his daughter Ivanka, a Jewish convert, and his son-in-law cum advisor Jared Kushner, himself a Jew.
The wall was originally built by Herod the Great in 19 BCE and is also known as the "wailing wall" because pilgrims and worshippers have a tendency to weep at its face.
Jews were unable to visit the wall after the 1948 Arab-Israeli War when Jordan occupied East Jerusalem. This period ended after the conclusion of the Six Day War on June 10, 1967, when Israel gained control of the vicinity.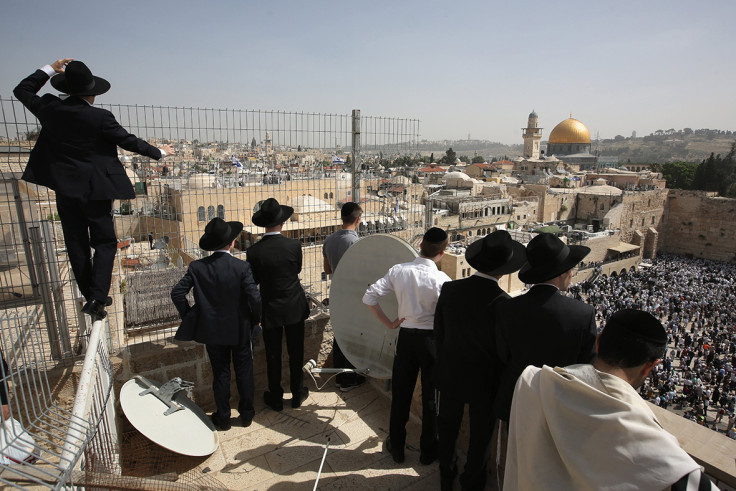 Lunch at King David Hotel, Jerusalem
Trump will lunch at the five-star King David Hotel in Jerusalem, overlooking the Old City and Mount Zion.
Some 91 people were killed and 46 injured when terrorists from the Zionist organisation Irgun planted a bomb underneath the the hotel's Southern wing in on 22 July 1946 – almost two years before the state of Israel was founded.
The attack was aimed at the British Mandatory authority – whose headquarters lay within – and was intended to destroy intelligence materials concerning Jewish insurgents gathered by the British during Operation Agatha a month previously.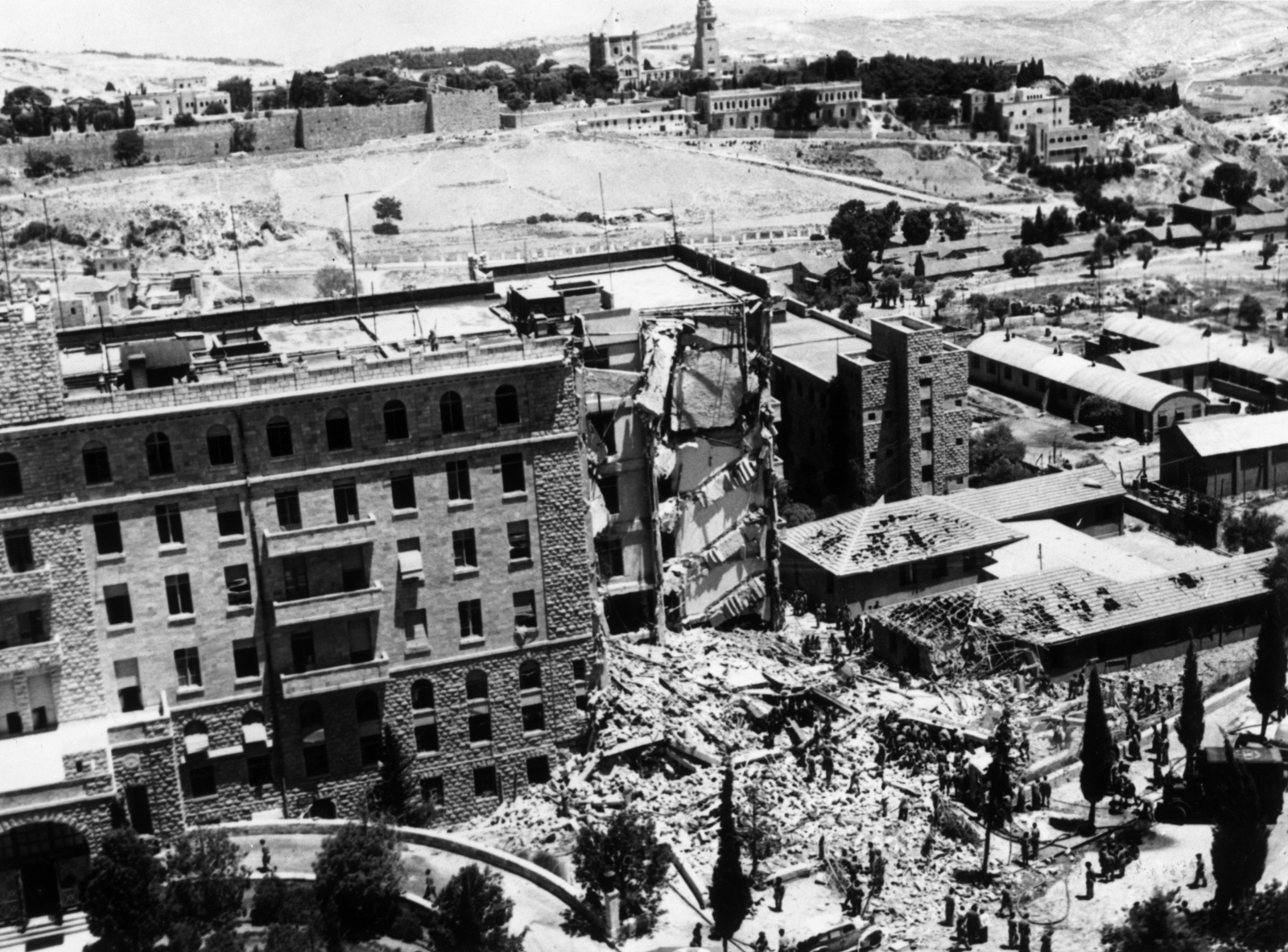 Meeting with President Rivlin at the President's Residence, Jerusalem
Trump will meet with President Reuven Rivlin, seven years his senior, at the latter's residence in Talbiya, Jerusalem.
Rivlin, a member of the governing Likud Party, supports a one-state solution to the Arab-Israeli conflict but is also noted also for his support of minority rights within Israel. He is a fluent Arabic speaker and a vegetarian.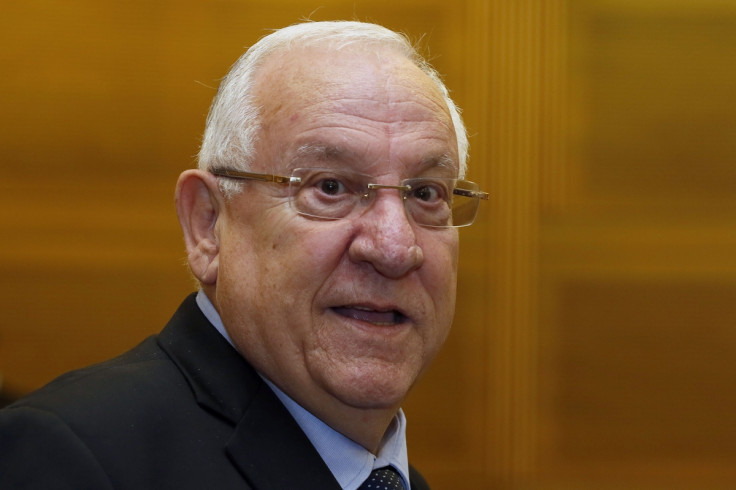 Possible visit to Yad Vashem, Jerusalem
This is the only item that Channel 2 report as being merely "possible". Yad Vashem is an enormous Holocaust memorial encompassing a museum, commemorative sites, a synagogue, a research centre and much more.
The Times of Israel reports that Trump may only spend 15 minutes at the 45-acre site, revised down from 30.
The Holocaust is a delicate issue for Trump as he has associated with a number of individuals accused of anti-Semitism. Most notable is his aide Steve Bannon, a founding member of Breitbart News – a far-right outlet that is read by many of Trump's supporters.
Trump's press secretary Sean Spicer recently drew criticism for falsely claiming that Hitler did not use chemical weapons when contrasting the WWII with the Syrian Civil War. Millions of Jews were gassed to death by the Nazis.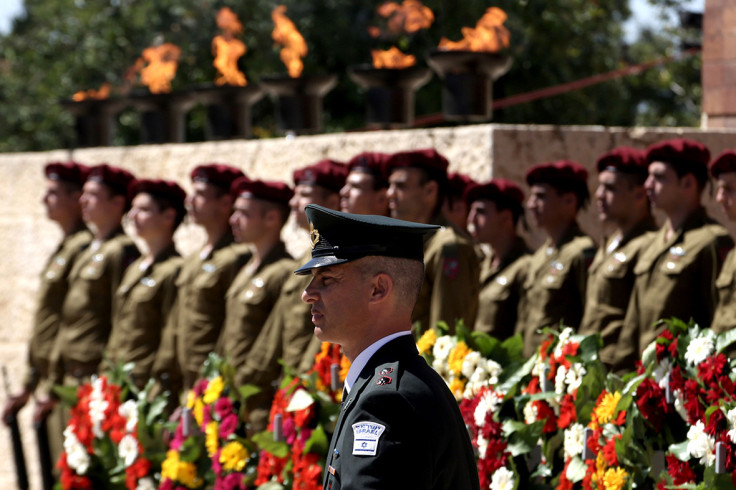 Dinner with Prime Minister Netanyahu at the Prime Minister's Residence, Jerusalem
Leaders around the world would all love to be a fly on the wall when Trump sits down to dinner with Israeli Prime Minister Benjamin Netanyahu.
Netanyahu was a vocal supporter of Trump during the 2016 US Presidential campaign. The right-wing leader had a famously frosty relationship with Trump's predecessor Barack Obama and appeared to be licking his lips at the prospect of Republican in the White House with an avowed distaste for the Iranian nuclear deal.
Israel approved more than 6,000 new housing units in the controversial settlements within the first 10 days of Trump's inauguration – a sure sign that his arrival had emboldened the Likud administration.
But then Trump's rhetoric began to change. During Netanyahu's visit to the White House, Trump asked him to "hold back on the settlements a bit" and went on to talk about "the ultimate deal" between Israelis and Palestinians. Watch this space.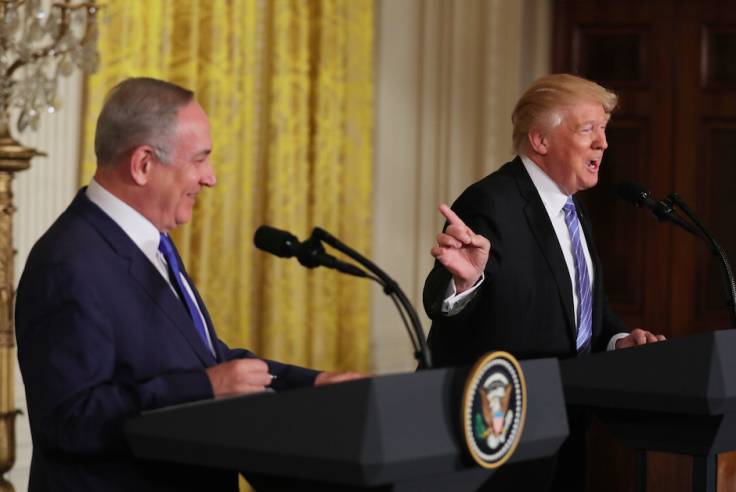 Overnight at King David Hotel
The Times of Israel report that Trump will stay in the $20,000 Presidential Suite and that his entourage will take over the entire top six floors of the building.
Tuesday 22 May
CANCELLED - Address at Masada
Trump was billed to address hundreds of dignitaries at Masada, an ancient fortification on a table-top mountain in Israel's south.
Built by Herod the Great in 37-31 BCE, the site retains iconic importance for the Israeli military: soldiers are sworn in there upon completing their training. The ceremony ends with the declaration, "Masada shall not fall again", in reference to a siege by the Romans that led to the mass suicide of 960 Jews.
Trump however cancelled the visit and speech after authorities told him that he could not land his helicopter on top of the UNESCO-listed site.
Instead, Trump will now deliver a speech at the Israel Museum in Jerusalem. It comes after an Israeli Air Force (IAF) regulation that prevents helicopters landing at the summit of the Masada site.
Unlike former presidents who have made the trip, such as George W. Bush and Bill Clinton, Trump declined to take the cable car up, preferring to cancel the visit altogether.
Meeting with Palestinian Authority President Mahmoud Abbas, Bethlehem
Trump and Abbas appeared to share some chemistry when the Palestinian leader visited the White House earlier this year. However, there was little on detail from either as to how they could help re-energise the stalled Middle Eastern peace process.
Much like Trump's tete-a-tete with Netanyahu, there is a genuine sense that anything could happen during this meeting. The world will be on tenterhooks waiting to see what kinds of noises the leaders make its aftermath.
In order to make progress in the region Trump must keep both Netanyahu and Abbas onside. However, striking a policy line which appeals to both of them will be tricky to say the least.
Departure from Israel, Ben Gurion International Airport
Trump will then fly out from Ben Gurion International Airport and continue his foreign tour.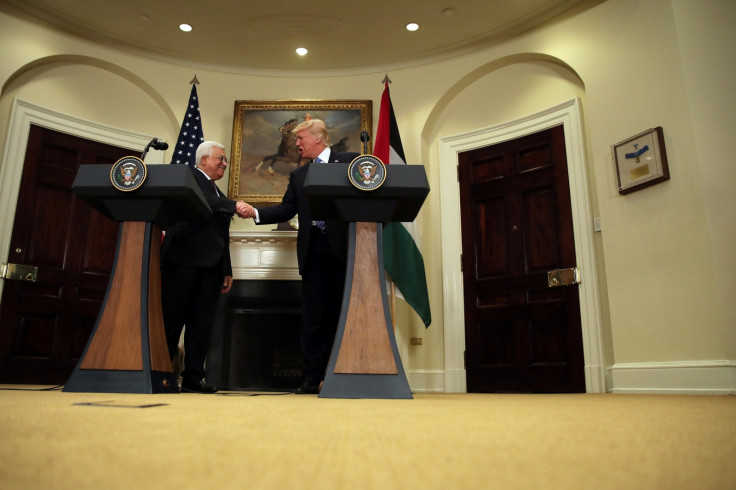 © Copyright IBTimes 2023. All rights reserved.