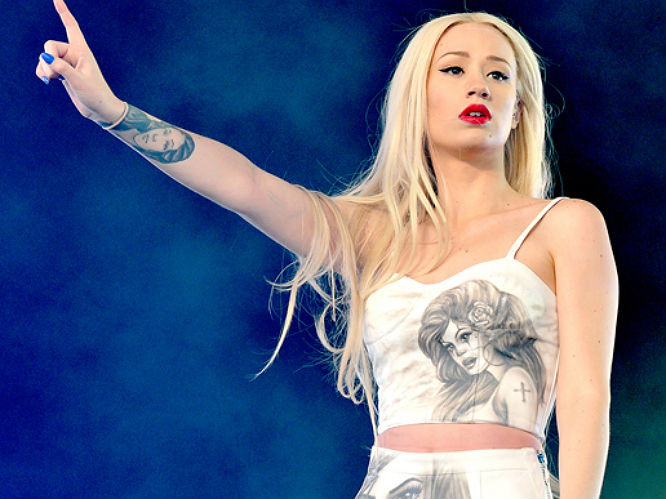 Rap legend Snoop Dogg is at war with Iggy Azalea after his initial joke on Instagram sparked a furious twitter backlash.
Snoop, real name Calvin Broadus, got on the wrong side of the Fancy singer by reposting an internet meme about her to his 3.8 million Instagram followers.
The offending snap was of an albino woman with cornrows and had the words "Iggy Azalea No Make Up" emblazoned on it.
While some of his followers found the attempted joke hilarious, Azalea was less than impressed with the derisive image.
"@SnoopDogg why would you post such a mean pic on insta when you send your bodyguards to ask me for pictures every time we are in shows together?" she said in a rant on twitter.
"My bodyguard stopped the fire stuff that saved your friend's life in Canada when he almost burnt down the hotel.
"And every time I've ever spoken to you you've always been nice as hell, I'm disappointed you'd be such an ass for no reason."
Although Azalea has since deleted her messages, Snoop's offensive picture can still be found on his Instagram and he has made it clear he isn't quite ready for a truce.
He took to social media once again to share a picture of a news story with the headline "New Rap Beef: Iggy Azalea Fuming Mad Over Snoop Dogg Insta Slam [Instagram]" and captioned it :"This is news to me. I wish a b-tch would !! Hahahahahahahah"
This is not the first time Snoop Dogg, who has been a household name for over 20 years, has been embroiled in a rap feud.
He famously clashed with legendary rapper Eazy-E and even mocked America's entire East Coast in one of the most sweeping hip-hop put-downs of all time.