Well probably all saw it coming... Disney has just announced that it is developing yet another live-action reboot based on one of its most beloved animated classics. This time, it's 1937 musical Snow White And The Seven Dwarfs that will get the real-life treatment.
While no actors or directors have been linked to the project yet, the studio is reportedly in talks with The Girl On The Train scribe Erin Cressida Wilson to write the script. Marc Platt, who is also on board to work on Disney's upcoming sequel Mary Poppins Returns starring Emily Blunt, will produce while songwriters Benj Pasek and Justin Paul (La La Land) will write new songs for the reboot.
Based on the 19th-century fairy tale written by The Brothers Grimm, Disney's version of Snow White has received the live-action treatment many times over the past few years, on both the big and small screen. On popular ABC television series Once Upon A Time, Ginnifer Goodwin has brought her to life since 2011. In 2012, she was played by both Lily Collins and Kristen Stewart in movies Mirror Mirror and Snow White And The Huntsman respectively.
As well as reinventing Snow White's story once again, Disney is working on a spin-off which follows Snow White's sister, Rose Red. Like the new Snow White, this will also be a live-action film, joining the studio's long-list of reboots of the sort in development.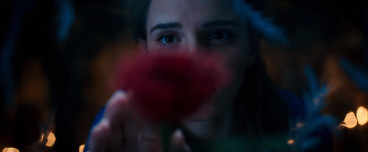 Just a few months ago, it announced that The Jungle Book director Jon Favreau was set to direct a live-action version of The Lion King while The Man From UNCLE's Guy Ritchie is believed to be in talks to helm an Aladdin revival too.
On top of those, Disney's new Beauty And The Beast, starring Dan Stevens and Emma Watson, will be the next similar outing on the silver screen, released in March 2017. The studio also has a follow-up to Sleeping Beauty spin-off Maleficent reportedly in the works – and a live-action 101 Dalmatians movie, focusing solely on villain Cruella de Vil, with Emma Stone signed on to play the lead. Mulan is another animated classic that has recently been confirmed too.
For more entertainment news follow A-List on Twitter @Alistinsider