Emma Stone is in early negotiations with Walt Disney Studios to play iconic villain Cruella de Vil in its planned story looking into the origins of the character. According to The Hollywood Reporter, despite the 101 Dalmatians reimagining having yet to sign on any cast or even a director, Disney is keen to start shooting later this year. An understandable decision considering that it's been in the pipeline for more than two years now.
Fifty Shades Of Grey writer Kelly Marcel has already been signed up to write the screenplay and is likely to develop the script from an earlier version penned by Aline Brosh McKenna (The Devil Wears Prada). Andrew Gunn (Waterloo Road, Hollyoaks) is set to produce, while Kristin Burr (Freaky Friday) and Jessica Virtue are overseeing for the studio.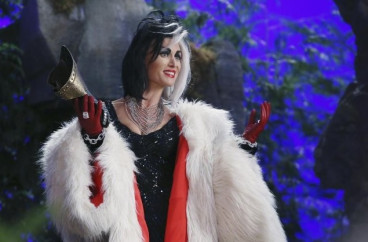 The film will mark the fourth time author Dodie Smith's larger-than-life baddie has been seen in a live-action format. Damages star Glenn Close first brought her to life in the 1996 adaptation 101 Dalmatians, later reprising the same role in the sequel 102 Dalmatians in 2000. And Victoria Smurfit (Dracula) portrayed the character on the small screen in ABC's fairy-tale drama, Once Upon A Time between 2014-16.
Adapting Disney classics into live-action reboots seems to be a popular trend these days, what with Tim Burton's Dumbo, two completely separate adaptations of The Jungle Book, Robin Hood: Origins and Beauty And The Beast, starring Emma Watson and Stanley Tucci, all being in production.
Stone last appeared in cinemas in Cameron Crowe's critically-panned Aloha and has just finished production on musical comedy drama La La Land opposite Ryan Gosling, John Legend and JK Simmons. She will soon be lending her voice to animated follow-up The Croods 2 and working on upcoming comedy Battle Of The Sexes with Steve Carell.
For more entertainment news follow A-List on Twitter @Alistinsider