Snowden's NSA files: America has been spying on the EU, UN, World Bank and IMF
Court orders were obtained to spy on countries around the world, files show.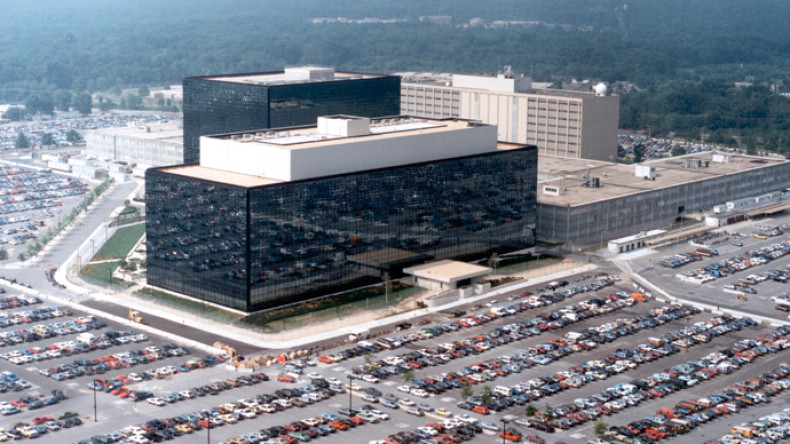 A long-running National Security Agency (NSA) surveillance programme codenamed 'Blarney' was used for years as a conduit for spying on the communications of targets including the European Union (EU), the World Bank and a slew of countries around the world.
According to The Intercept, citing files leaked by former NSA analyst Edward Snowden in 2013, the programme was used to access full phone call and internet communications content by exploiting "commercial partnerships" to glean "intelligence obtained from global networks."
The surveillance tool, one of many outlined in the Snowden files released to date, was reportedly able to conduct "full take" collection in bulk – meaning it scooped up and retained both the content and the metadata of phonecalls, faxes and internet activity.
The files show the data was categorised into six different categories: counterterrorism; diplomatic; counter-proliferation; economic; military; and political.
One document, dated from 2010, indicates the NSA had obtained 40 court orders to spy under the Blarney initiative.
Targets included the International Monetary Fund (IMF), the Bank of Japan, the United Nations (UN) and allied countries such as Germany, Brazil, Mexico and Japan. Other targets outlined in the file include North Korea, Pakistan, Iraq, Israel and Saudi Arabia.
It named "customers" as including the Department of State, the Central Intelligence Agency (CIA), Homeland Security, Secretary of Defense and the White House. Despite having its origins in the early 1970s, the file shows how it remained "a top contributor" to the President's daily briefings until at least mid-2013.
Ultimately, according to the leaked file, the programme gave the NSA the ability to monitor communications related to multiple "foreign establishments, agents of foreign powers and terrorists." Its key mission was to "leverage unique key corporate partnerships to gain access to high-capacity international fiber-optic cables, switches and/or routers through the world."
The Intercept said that a mysterious New-York based skyscraper codenamed Titanpointe played a key role in the programme. Documents dated from between 2012 and 2012 name the lower Manhattan facility as a "core" site of its operations. It said that NSA-linked equipment was hoovering up data on long-distance phone calls, faxes, internet voice calls, web traffic and online conferencing.
Furthermore, top-secret diagrams from 2012 show strong links to the major US communications provider AT&T – referenced as an "access partner" in one report. In one case involving the Blarney programme, an email address of a United Nation general leading a mission in Syria was placed under surveillance.
Former president of the UN's general assembly, Mogens Lykketoft slammed the revelations of surveillance on such a massive scale, saying: "Such spying activities are totally unacceptable breaches of trust in international cooperation."
You can see the full documentation linked to the Blarney programme here.