As Americans gear up for a Trump presidency and ponder what it means for the future of the US and global economy, culture and politics, Edward Snowden has weighed in on the ongoing discussion, talking about the future of surveillance, privacy and the possibility of his extradition to the US.
Speaking for the first time since Trump became the president-elect, Snowden said: "This is a dark moment in our nation's history, but it is not the end of history." Snowden spoke remotely from Russia, where he has resided since first disclosing the NSA's extensive surveillance activities in 2013. The former NSA agent appeared on a live-stream, moderated Q&A session sponsored by the UK-based search engine Start Page.
Don't fear Trump
Snowden urged his listeners to address political and surveillance issues."We have to be political," he said. "You have to talk about these things."
The whistleblower recalled President Barack Obama's vows, prior to the 2008 election, of closing down the Guantanamo prison, stopping the warrantless wiretapping surveillance programmes of the Bush administration and ending drone strikes.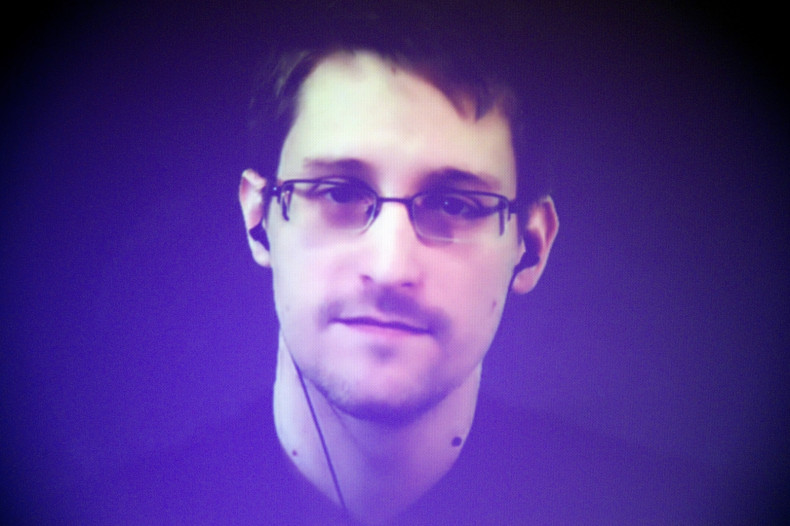 "We all put a lot of hope on [Obama] because of this," said Snowden said. "But, unfortunately, once he took that office, he didn't actually fulfil those promises.
Referring to the "very concerning statements made by our new president-elect", he exuded optimism over America's future. "Politicians do what they think will gain them support," Snowden said. "If we want a better world, we can't hope for an Obama, or fear a Trump. We should build it ourselves."
Speaking to a packed audience in Amsterdam via live-stream, the former CIA agent appeared to be not overly concerned about the likelihood of Russian President Vladimir Putin handing him over to the US as a favourable gesture to Trump.
"I don't worry about it," he said. "It's possible. It would be crazy to dismiss the idea of this guy who presents himself as a big deal maker [Trump] as trying to make a deal. Now, the president of Russia has previously said on camera that the people of Russia consider me a human rights defender and regardless of the position we have on Russian politics, which obviously have a lot of problems, they said Russia is not a country that extradites human rights defenders.
"But let's say that wasn't true. Let's say some kind of deal was made; all of that turned around and I was sent away. If I was worried about safety, if the security and the future of, sort of, myself was all that I cared about, I would still be in Hawaii."
Defending his decision to disclose classified information regarding the US government's mass surveillance programme, Snowden said: "I think I did the right thing. And you know I can't predict what the future looks like. I can't predict what's going to happen tomorrow. I can be comfortable with the way I've lived today. And no matter what happens, right, if there's a drone strike that comes tomorrow, if you know, they put together some operation, I slip and fall down the stairs, that's something that won't change."
The state of privacy and surveillance
Attempting to highlight the mutually inclusive relationship of politics and privacy, he said: "We are never farther than a single election away from a change in government, from a change in policy, from a change in the way the powers that we have constructed into a system are used."
Snowden also cautioned that the US government's previous insistence on the necessity of surveillance powers could encourage other nations to follow suit.
"Because our last presidential administration had been saying that these powers were so valuable and so necessary and didn't hurt anybody; now suddenly they can't criticise other governments for doing the same thing," he added.
Snowden urged his audience to adopt basic security measures in their everyday life. He stressed on advocating the fundamental role of cybersecurity in the future of the internet and connected devices. He advised people to use encryption-based communication apps like Signal, as well as browse relatively anonymously using Tor and called for renewed political activism around surrounding privacy issues.
"If we work together we can build something better, and we can enjoy a more free and a more liberal society that benefits everyone," Snowden said. "As long as we do our best to live in accordance with our values, we don't have to worry about what happens tomorrow, because today is enough."