Heaviest snow forecast for Anglia and SE England
250 flights at Heathrow on Sunday were cancelled
Snow expected across all of UK for next seven days
Three days of flight cancellations at Heathrow so far - expect more
Severe weather conditions across the UK have disrupted travel plans and everyday life for thousands of people, with police and other authorities advising residents not to leave home unless absolutely necessary.
London City Airport was also affected and closed its runway until 14:00 GMT on Sunday. The airport urged passengers to check their flight status before travelling to the airport.
The weather has also disrupted train serviceswith some trains being replaced by buses. Eurostar, Southeastern, South West Trains, Southern and First Capital Connect have all reported either delays or cancellations due to the adverse conditions.
Airports and train stations have been swamped with delays, rescheduling and cancellations, with British Airways alone being forced to cancel or postpone over 400 flights.
The good news is the cold front seems to be receding. The UK Met Office's forecast, valid till 12pm GMT on 20 January, is for light snowfall in a few places only. However, the weather office believes sub-zero temperatures are likely to persist and have retained Yellow Warnings (for icy conditions) across large parts of the UK, including London.
Heavy snowfall is likely to happen later in the day, particularly in the eastern regions, with east or northeasterly winds dropping temperatures to below zero.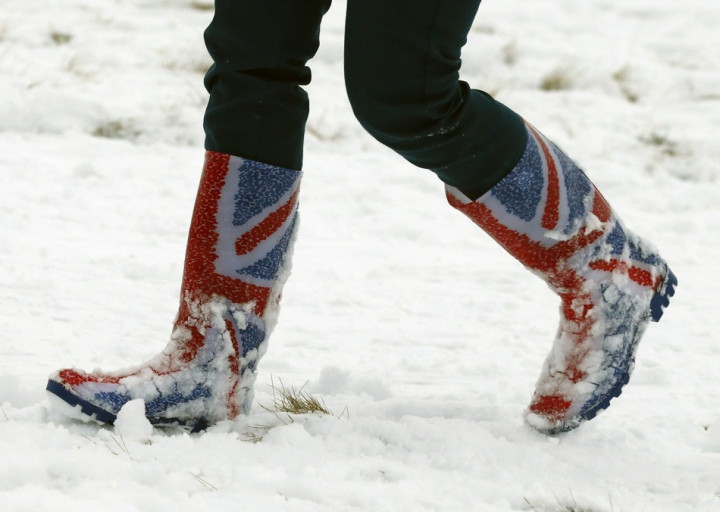 The Met Office's Yellow Warning also includes sleet across parts of the UK, particularly in interior regions. Travel warnings remain in place.
Forecasts for up to midnight on 20 January include further snowfall across parts of southeastern and eastern England, as well as parts of north Wales and the north Midlands. And the warning also calls for snow in excess of 8cm towards coastal counties of southeast and eastern England.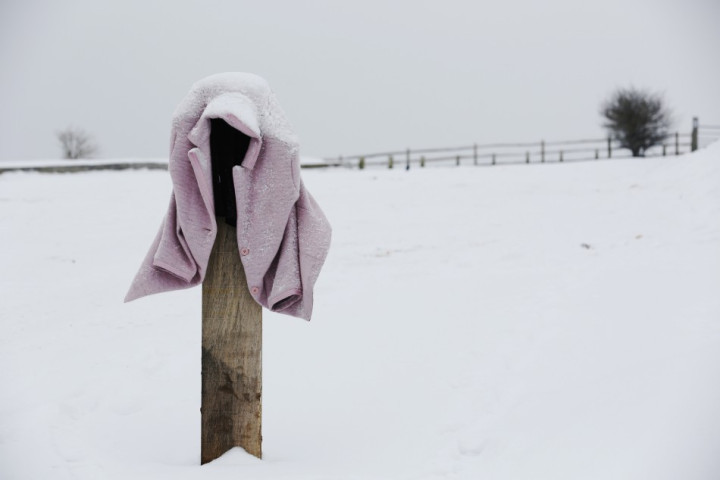 Meanwhile, BBC reports on more delays at Heathrow, with 20 percent of Sunday's flights (250) having been cancelled. A further 101 British Airways flight have been carried over from Saturday.
Heathrow officials said they expected up to 6cm of snow on Sunday, which will further impact flights in and out of the airport. In addition, snowy conditions at other European airports are likely to have a knock-on effect here.
A statement on the website read:
"As snow is forecast for today [Sunday], the flight schedule has been revised to reduce the number of flights operating and allow passengers more time to adjust their travel plans."
The good news, though, is Heathrow believes the reduced load on the airport (as a result of the cancellations) will help smooth operations. As of Sunday morning, Terminal 5 is operating "as normal".
Foreign airlines like Air France, Lufthansa and TAP Portugal have also reported delays.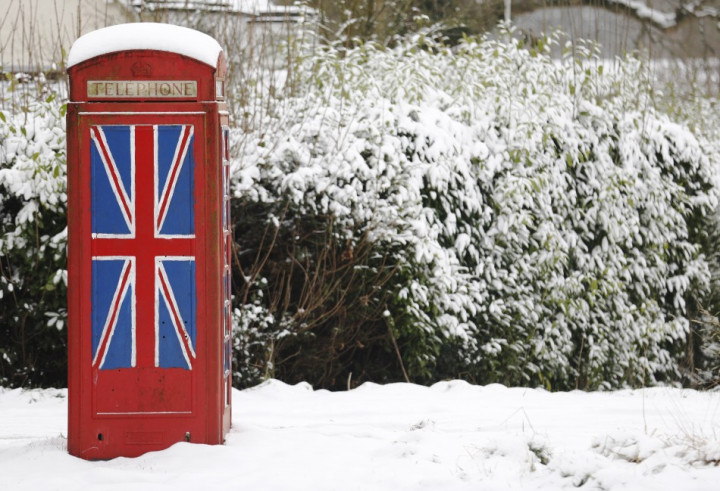 Road conditions in the northeast, the southeast, East Midlands and other eastern regions are likely to be poor, leading the Highways Agency to issue warnings against unnecessary road travel.
Meanwhile, the M48 Severn Bridge is reported closed westbound, between J1 and J2, due to hazardous conditions on the bridge. The Highways Agency indicates the bridge is not expected to open before 6am GMT on Monday 21 January. Traffic wishing to enter and exit Wales may consider using the M4 Severn Crossing.