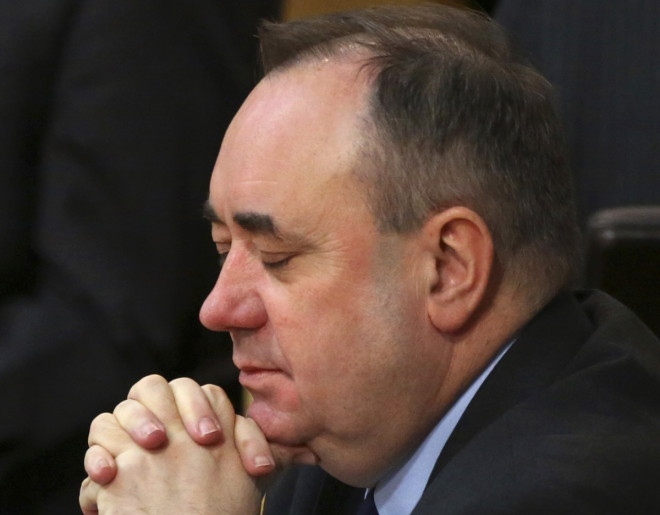 Scottish First Minister Alex Salmond has been accused of deliberately closing his ears to all the "cold hard facts" about the consequences of independence.
As the debate over the country's future intensified, Liberal Democrat Scottish Secretary Alistair Carmichael said the SNP leader was losing credibility after a series of warnings about the fallout from separation had been presented to voters.
He highlighted the warnings from European president Jose Manuel Barroso that an independent country could not automatically become a member of the EU and the statement from all three main political parties that it would not be allowed to join a currency union with the UK.
Such advice to the Chancellor from the Treasury was not about to change, said Carmichael, adding that the debate had now included some "cold hard facts" that Salmond could not simply ignore.
It was also the case that, if a separate Scotland refused to take its share of the UK debt in retaliation for not being allowed into a currency union it would, in effect, be a default with obvious consequences.
"If your first act is an effective default your reputation on the markets is not going to be very good," he said.
"We need to see some credibility from those leading the "yes" campaign."
Yet instead, he told a lunch for political journalists, the case had become "increasingly threadbare and stripped of all credibility.
"Alex Salmond just does not listen to anybody. We now see the SNP saying or doing anything if they think it will get them support for independence."
Meanwhile Scotland was being asked to walk away from the fastest growing economy in the EU, he said.