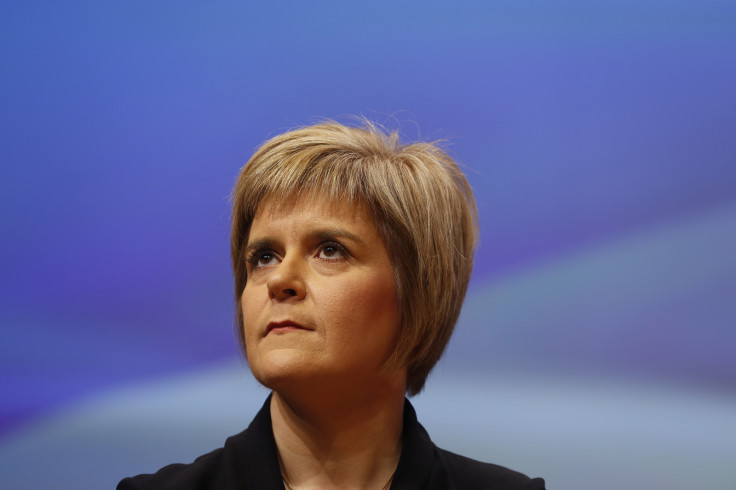 The first minister of Scotland has blasted the UK government's "categorical and comprehensive failure" over its cuts package since coming into power.
Nicola Sturgeon, in a keynote speech at University College London, said the programme must be replaced by an alternative policy focussed on long-term growth, increased productivity and fairness.
"I don't think that any economic policy can be seen as a success when it has caused such severe anxiety and misery to so many of our most vulnerable citizens," she argued.
"The current UK government's economic policy has failed even on its own terms. It has failed to reduce the deficit as planned and it has failed even more comprehensively to rebalance the economy.
"Economic policy is a means not an end; it is the means for citizens to lead happy, healthy, fulfilling lives."
Sturgeon claimed the "entire focus" of the Westminster debate is on the deficit.
"Now, the deficit is hugely important. But it is a symptom of economic difficulties, not just a cause of them," she added.
"It's simply untrue to say that we are 'all in this together'. The cuts have had a disproportionate impact on women, people with disabilities and people on low incomes. The most vulnerable are bearing the heaviest burden.
"This human cost is in itself too high a price to pay for current policies."
"The UK government's economic policy has failed: categorically and comprehensively. And not by my reckoning, but on the UK government's own terms."
The polls indicate the SNP could make big gains at the election and become king makers.
Sturgeon argued a Labour government would have to abandon austerity policies to win the SNP's support to form a coalition government and she urged Labour leader Ed Miliband to adopt a "more moderate" approach to deficit reduction.
The first minister revealed, with less than 90 days to go until the general election, that the SNP would back £180bn ($274bn, €243bn) more spending than the coalition government by 2020.
A spokesperson for Scottish Secretary Alistair Carmichael said: "All the bombast in the world will not change the reality that the UK government's economic strategy is working.
"Whether Nicola Sturgeon likes it or not, this government has cut borrowing by £52bn from the level we inherited."