Cristiano Ronaldo's girlfriend Georgina Rodriguez has shared a gorgeous snap of herself and the couple's daughter Alana Martina from her iHola! magazine shoot on Instagram.
The former Gucci shop assistant, 22, opened up about her relationship with the Portuguese footballer to the Spanish edition of Hello!, describing their 18-month romance as "very nice".
Rodriguez, who apparently caught the eye of Ronaldo at a Dolce & Gabbana event last year, looks flawless in the picture with the couple's first daughter.
Sporting a natural make-up look and appearing to wear just a bra with elegant gold jewellery, the rising brunette model looks over her baby daughter, who is clad in a leopard-print garment.
Translated from Spanish, she captioned the Instagram post: "I am happy to introduce you to my daughter Alana Martina, in a very special report that you can see in @holacom magazine this week. Thanks to @jesuscorderophoto @anaantic @beatrizmatallana @meryluque @rosetahola and @holacom for their great professionalism and for treating us with such affection."
Fans went wild over the adorable picture, with one person commenting: "so beautiful ❤❤❤".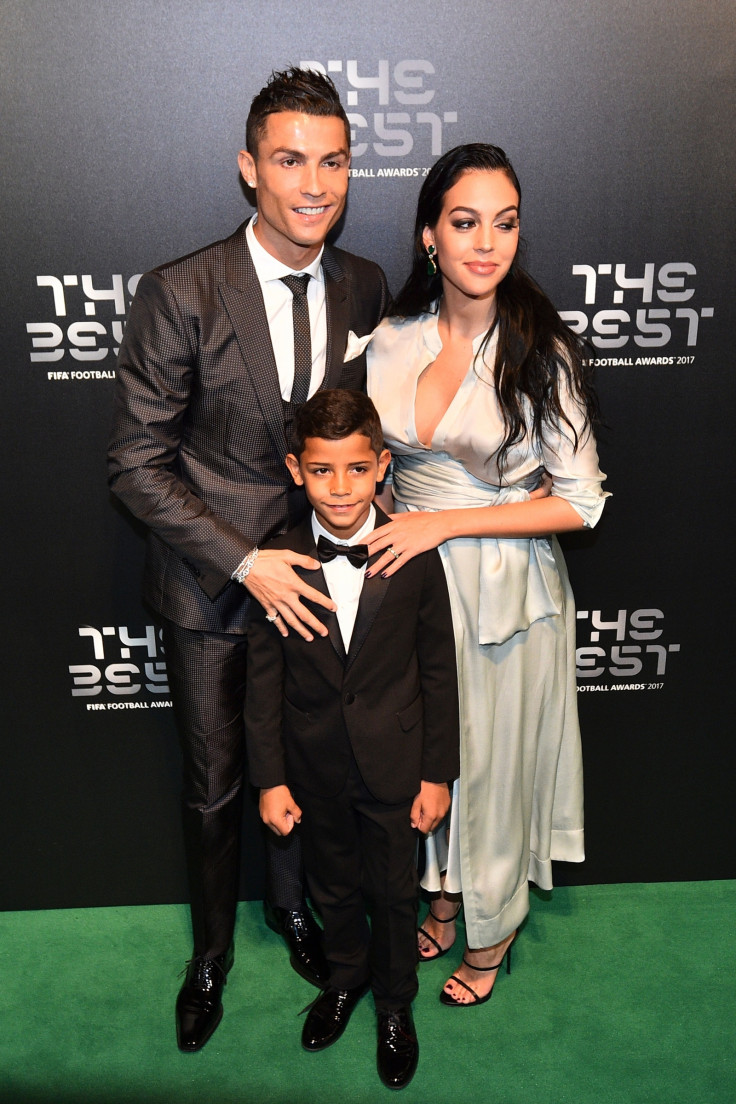 Another put: "Georgina, your precious babe, causes her to kiss her. Many blessings for you, your doll and Cristiano".
A third added: "She's so cute and sweet!"
Rodriguez, who has wasted no time getting back into the gym following the birth of her first child on 12 November, opened up about her family life with Ronaldo and being a mothering figure to his previous three children via surrogate.
She told the magazine: "Children are our joy. We wake up and the first thing we do is hug them and kiss them, take care of them and be aware of everything. So all day!"
Speaking of how they came up with their daughter's name, she said: "We chose it between the two. Cristiano chose Alana and I Martina, and to not hesitate more we decided to put the name to him composed by the election of both".
Commenting on her blossoming relationship with football legend Ronaldo, she stated they are "better than ever". She also said: "Cristiano and I have a very nice relationship."