While Mother's Day may be a chance to post a picture of yourself with your mum on any social media channels you may have, Kylie Jenner saw it as just another selfie opportunity.
The 19-year-old reality TV star treated her 93.6m Instagram followers to an ab-tastic snap of herself drinking an iced coffee while wearing some oversized shades and showcasing her trim waist in a monochrome outfit.
There was no sight of the teen's mother – momager Kris Jenner – in her scantily clad picture as she flaunted her sports luxe style credentials in the cropped black sweater and drawstring white trousers, prompting her followers to question her antics.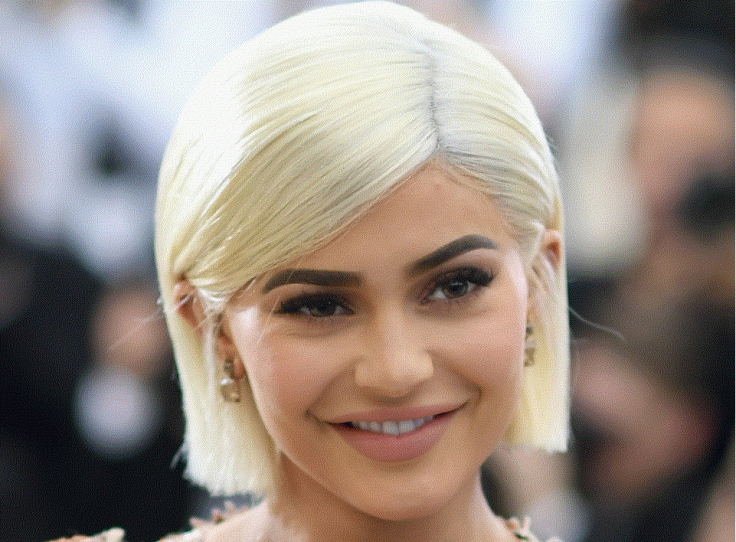 On the snap captioned ''moms day'', one person wrote: "So where's your mom?" as another put, "It is or was mothers day did u get ur mother something nice or spend sometime with her.I live so far away, I couldn't."
A third sarcastically added: "this is a great picture of her and her mum". Another follower jumped to conclusions, writing: "why is she taking picture of her belly, maybe she's pregnant and wants to show us that soon and she will be a mom...or?"
She later added another picture of herself and a friend wearing minimal clothing, captioning it ''mamas''.
But Jenner – who has her own successful lip kits from her line Kylie Cosmetics – showed that she wasn't just thinking about number one.
She posted a shot of herself in between her mother Kris and grandmother Mary Jo Campbell earlier on in front of a pretty flowery backdrop with the words: "my heart."
Jenner's older sister Kim Kardashian didn't share much love for her mother Kris either by commemorating the day with a picture of herself and her children North and Saint, before posting a nostalgic snap of herself, sister Kourtney Kardashian and grandmother Campbell, otherwise known as MJ.
Mother's Day in the United States is an annual holiday celebrated on the second Sunday in May, and was established by Anna Jarvis with the first official Mother's Day being celebrated in a Methodist church in Grafton, West Virginia, on 10 May, 1908.