Caitlyn Jenner could be set to become a regular face on British television after being offered a job on Loose Women.
The former Keeping Up With The Kardashians star, 67, impressed when she appeared as a guest in an interview due to be aired on the ITV show next week.
"We offered her a Loose Women job today, we'd be more than happy to have her back any time and we gave her a Loose Women mug," revealed panellist Linda Robson.
"Normally when you get someone like Caitlyn or a big Hollywood star you get told you're not allowed to speak about this or ask about that, you've got 10 minutes, but we ended up with about 25 minutes and we couldn't get her out of the room actually, she was just chatting away, and she was really, really lovely," she added to The Mirror.
Caitlyn has been in the UK to promote her new autobiography The Secrets of My Life and was also a special guest at the British LGBT Awards which took place in London on Friday (May 12).
Kyle Jenner's father proved a hit with the star-studded guest-list with many making a beeline for selfies.
Among them was former X Factor winner Louisa Johnson, 19, and reality TV star Michelle Heaton, 37.
However according to Caitlyn, one person who is not happy with her at the moment is former step-daughter, Kim Kardashian.
The transgender star confessed that Kim is heartbroken by the way her mother Kriss Jenner has been affected by the tell-all book.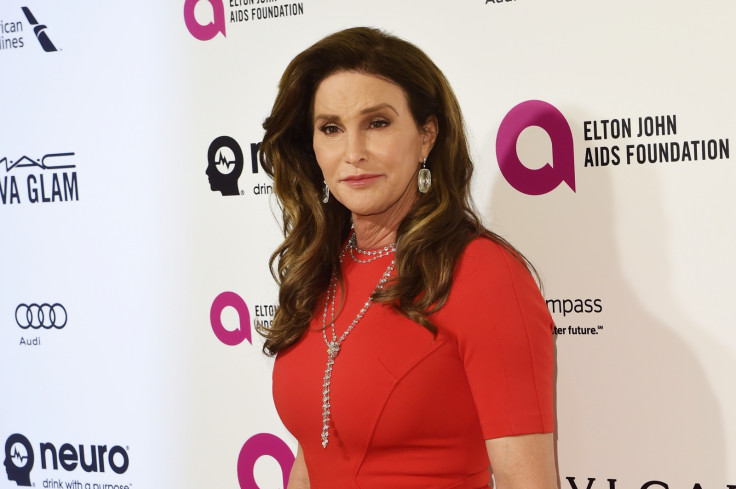 Speaking to Australia's Today show, she explained: "I love Kimberly, I think she's a wonderful person but, well, to be honest with you, I really haven't talked to her in a long time.
"I've kind of let everything calm down. So I kind of stay, you know, I keep my distance. I'm out there trying to make a difference in the world.
"There's a lot of drama in the Kardashian family. This is my book about my opinions on things that had happened with me and my family. Any time I express my opinion, you know, with my family, there's always challenges in doing that."