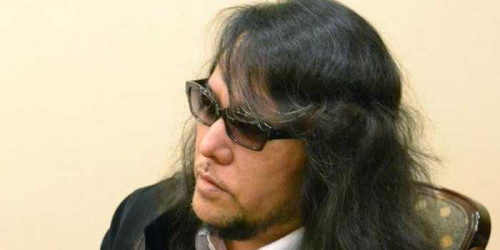 A famous composer hailed as the 'Japanese Beethoven' is not deaf as he claimed and cannot even write his own music.
Mamoru Samuragoch used a 'ghost composer' to help him with compositions which later racked up huge sales. But he was not even able to write sheet music – a must for someone who composes classical music.
Samuragoch is a hugely acclaimed artist in Japan – hence the comparison with Beethoven, who really did go deaf. In 2011, Samuragoch composed an opus about the Hiroshima nuclear bomb which garnered massive acclaim in his native land. The revelation that he is a fraud has become huge news.
Samuragoch's accomplice Takashi Niigaki - who is a part-time music teacher - has exposed the lie in an interview with a Japanese magazine because the deceit had become too much for him to conceal.
Whistleblower Niigaki said the final straw came when he found out a piece of music credited to Samuragoch will feature at the Sochi Winter Olympic Games – which starts on Friday in Russia.
Niigaki told Shukan Bunshun magazine: "He may use some hand signs or read lips at the beginning, but he starts to carry on normal conversations as the discussion gets going. I think he had a tough time pretending to be completely deaf. Recently when I met him alone at his home, we talked normally from the start.
He added: "From the first day I met him until now, I never once felt that he was deaf."
"I was afraid such a precious opportunity as the Olympics would be used to enforce the fiction that Samuragoch had constructed over years."
Samuragoch's music featured in the hugely popular Resident Evil computer game, introducing him to an entirely new audience. Last year, he even went on a humanitarian visit to areas hit by the 2011 Tsunami – accompanied by a TV crew.
Niigaki's revelation has forced Samuragoch into a confession through his lawyer. He explained: "I started hiring the person to compose music for me around 1996, when I was asked to make movie music for the first time," he said.
But he claimed he did suffer with hearing problems. "I had to ask the person to help me for more than half the work because the ear condition got worse."