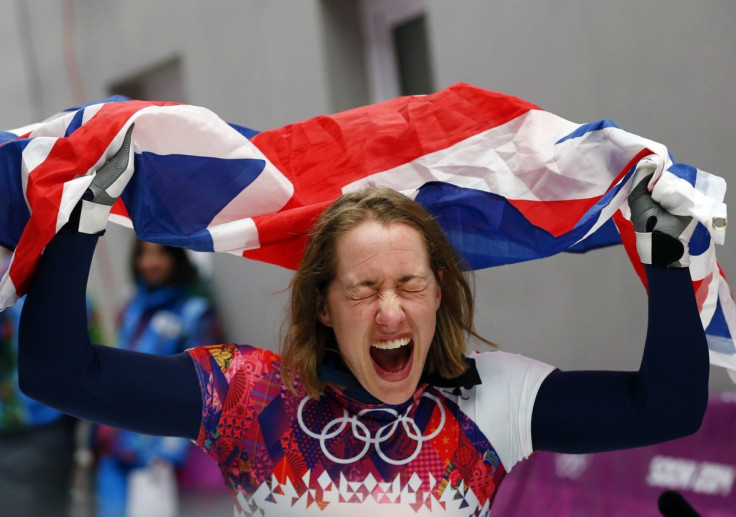 Lizzy Yarnold has clinched Great Britain's first gold medal of the 2014 Winter Olympics after dominating the skeleton finals in Sochi.
The 25-year-old repeated Amy Williams' gold medal success of Vancouver 2012 after setting a new course record in her penultimate run, clocking a remarkable time of 57.91 as she hit a top speed of 79mph to open up a comfortable gap on her rivals.
A gold medal was assured after finishing nearly a second ahead of her nearest rival with a final time of 3:52:89 with Noelle Pikus-Pace (3:53:86) in second and Elena Nikitina claiming the final podium spot with a time of 3:54:40.
"I don't think it is going to sink in for a long time. The fourth time I was relaxed and enjoyed it," Yarnold told BBC Sport.
"It was a messy run, but I am so thrilled I got myself here after five years of hard work. You give up so much but a victory like today makes it all worth it."
"I have shown the world what I am capable of. I cannot believe I won the race!
"It is lovely it is Valentine's Day, there is lots of romance in the air. There are so many people who were part of my journey - I am so chuffed I am Olympic champion!"
Yarnold's success was Britain's second medal of the Games, following Jenny Jones' bronze medal in the ski slopestyle event last Sunday.
Britain's reigning world champion Shelley Rudman finished 16th.
Entering the games as Britain's best hope for a gold medal Yarnold cruised into Friday's final poised to realise her Olympic ambition. The World Cup leader clocked 58.43 and 58.46 for a combined time of 1:56.89 on Thursday's first two runs, 0.44 seconds ahead of Pikus-Pace with Nikitina 0.55 behind in third.
Yarnold's success continues Britain's remarkable record in the skeleton event. Alex Coomber started the trend with a bronze medal success in Salt Lake City in 2002 before Shelley Rudman claimed a silver in Turin four years later with Williams going one better in Vancouver.