Instances of anti-semitism on social media have increased almost seven-fold in just 12 months.
According to a new report by the Community Security Trust, which protects Jews living in the United Kingdom, a total of 640 anti-semitic incidents were recorded in 2012.
Of these 640 instances, 80 were reported on Twitter, Facebook and YouTube - compared to just 12 a year earlier.
In its analysis, the CST expressed concern about the rise in social media bigotry and said it is embarking upon talks with social media providers. However Trust spokesman Dave Rich admitted that managing the problem is complex.
Rich said: "It's a new area of law enforcement and it's a hard balance to get right and when it crosses the line. Our perspective is that things which are illegal offline should be illegal online. Racial abuse laws were made from incidents in the street, not on line.
"People who made anti-Semitic comments in the pub and it would go no further, now post on Twitter. These are all comments that people have forwarded to us.
"Generally speaking they are aware of their responsibilities but are nervous about the differences between United States law and EU law. It leads to reluctance to sign an agreement to so things because there's a lot of uncertainty."
IBTimes UK contacted Facebook and is awaiting a response.
Online hate
Several of the messages posted online constituted direct threats of violence against specific individuals.
In one instance, a Twitter account named "Jew in an oven", with an offensive image, garnered more than 1,000 followers.
Another Twitter user, based in London, wrote on the social networking site: "Stamford Hill has this unbearable stench of jews man p*sses me off almost everytime. Ugly creatures." Stamford Hill is a neighbourhood with a large ultra Orthdox Jewish community.
Elsewhere in the capital, a web user living next door to a synagogue named their wireless internet network 'Auschwitz fan club.' Wi-Fi networks are visible to other web users nearby.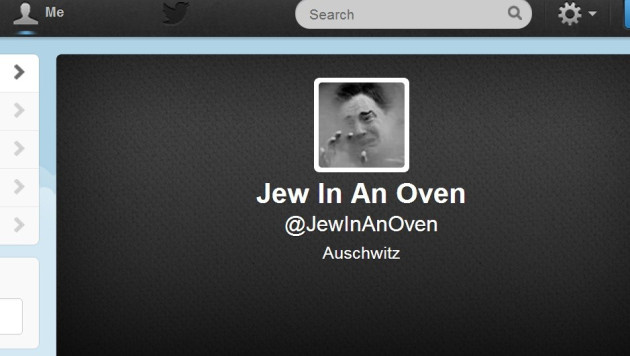 Real-world bigotry
The CST report also revealed that the number of violent assaults on Jews fell from 95 to 69, a drop of 27 percent - the third annual drop in succession and the lowest total in 2003.
However, the findings still include several egregious examples of anti-semitic violence.
In one instance, a Jewish boy in northern Ireland was knocked unconscious in a playground attack after lessons about the Holocaust. In Manchester, a woman was attacked with rocks while out canvassing during local elections by a man who also launched a tirade of anti-Jewish abuse.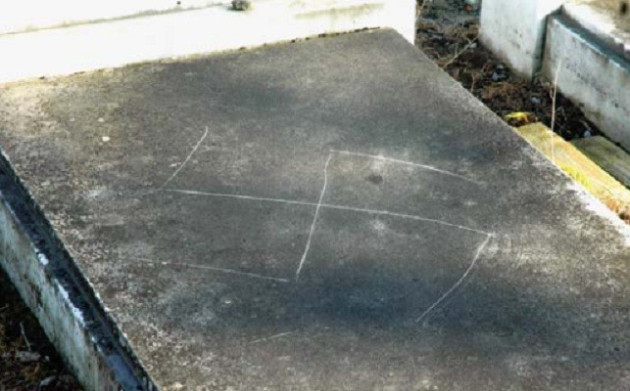 On Merseyside, Jewish graves were vandalised by having swastikas scrawled onto the slab in a council graveyard.
A Jewish man in London was subjected to a stream of invective by a Muslim man in the streets, states the report by the Community Security Trust (CST).
After being confronted by the Muslim man, the Jewish man was told: "you are Jewish aren't you. Go back to Israel you filthy dirty Jew. The Quran says we will kill all the Jews, inshallah we will. Kill the Yahud. I should kill you myself."
Shocking incidents of anti-Semitism against Jewish people in Britain were drawn together by the CST. The organisation compiled reports of anti-Jewish attacks including extreme violence, assault, damage and desercration, threats, abusive behaviour and literature.