The declaration of a state of emergency following the failed coup, grants president Recep Tayyip Erdogan powers to pass emergency laws. Erdogan has vowed to "clean the virus" he says is responsible for the attempted takeover. The military insurrection may well be over, but the systematic crackdown on the coup plotters is gaining momentum.
The purge has been unforgiving, authorities confirming the detention of nearly 16,000 people, including 8,831 soldiers. Thousands of civil servants and judges have been suspended or sacked, and 50,000 passports cancelled. The intellectual and creative classes haven't been spared − academics are banned from leaving Turkey, 21,000 school teachers have had their licenses revoked and 1,500 university heads dismissed.
Worse still, journalists, like Nazli Ilıcak, a former parliamentarian and critic of the ruling Justice and Development Party (AKP), have been rounded up. The crackdown on freedom is of course nothing new; the Islamist-rooted AKP has a long history of stifling opposition voices.
Indeed, it's deeply troubling that since Erdogan's presidential appointment in 2014, he has brought almost 2,000 defamation suits against his critics.
In May this year, a court in Istanbul found 27-year old Merve Buyuksarac guilty of insulting a public official, after she published a satirical poem critical of Erdogan. She fortunately avoided prison, escaping with a suspended sentence. Her lawyer said he would be appealing the verdict at the European Court of Justice. Last month Rifat Çetin was convicted for a Facebook post, which combined images of Erdogan with Gollum, the Lord of the Rings character.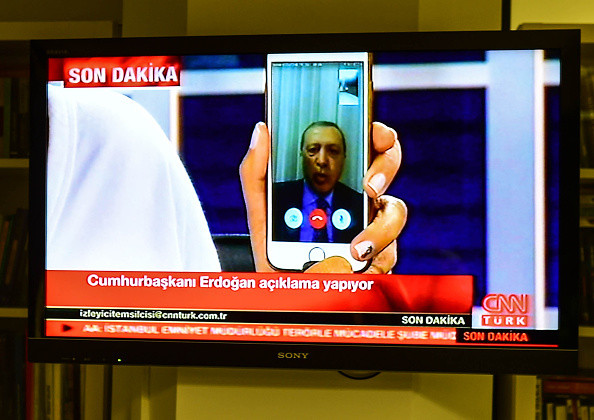 The febrile environment serves only to perpetuate a culture riddled with fear and self-censorship. It's simply not worth risking a jail term for publishing an irreverent post. In recent days its been reported Erdogan now sees fit to drop all lawsuits against those charged for insulting him. This he says is a one-off goodwill gesture. Can we expect further benevolence from the 'tough man' of Turkish politics? I doubt it.
There are fears that the Turkish state of emergency will be used as an excuse to continue the curb on free speech.
The truth is in fact unpalatable for libertarians; the enemies of freedom are winning. Turkey hasn't been a good place for journalism (unless you're pro-AKP) for some time. According to Index on Censorship's Mapping Media Freedom project, during the first three months of 2016 four journalists were killed in Europe, three of those in Turkey. Many others have been detained under the pretext of the country's draconian anti-terror laws.
A recent report by English Pen, Journalism Under Siege, demonstrates the gravity of the crisis facing press freedom in Turkey. The author, Ahmet Şık, an investigative journalist, describes an increasingly desperate situation. In 2015, 30 journalists were in prison, with more than 100 others detained. Close to a thousand bans on publication were issued, with more than 42,000 websites banned in the same year. Freedom of speech is for sale.
This I'm told is the tip of the censorious iceberg. Crippling fines are imposed on media that criticise the government, and laws criminalising investigative journalism are deployed to arrest writers. The end result is a culture of cronyism, fear and the erosion of independent media. It is unsurprising that in its latest World Press Freedom Index, scrutinising media across the world, Reporters Without Borders (RSF) ranked Turkey as 151<sup>st out of 180 countries.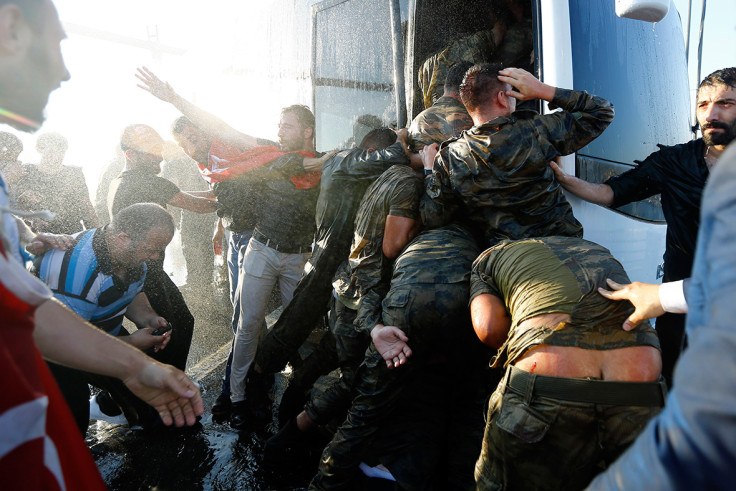 Then there's the antipathy to social media, which Erdogan has bizarrely compared to "the knife in the hand of a murderer". When the mainstream media failed to publish stories of the 2013 Gezi protests, highlighting police brutality, an army of social media activists filled the void. There are approximately 15 million Twitter users across the country. Twitter and YouTube became vital sources of information during the 2013 AKP corruption scandal, unsurprisingly the social media sites became worthy recipients of the AKP's belligerent tones.
Erdogan is reported to have said: "We'll eradicate Twitter. I don't care what the international community says. Everyone will witness the power of the Turkish Republic." True to his word Twitter was shut down across Turkey, the blanket ban overturned by a Constitutional Court a few weeks later.
Erdogan has come back more determined to silence his enemies.
By abandoning a ceasefire with the Kurdistan Workers' Party (PKK), Turkey has been drawn back into a bitter conflict with Kurdish separatists. On Saturday, the Turkish military killed 35 Kurdish fighters who attempted to storm an army base. Earlier this year Amnesty International called on Turkey to release four academics detained for signing a petition critical of the government's security operations. Those who are critical of government policy on the Kurdish issue, often find themselves falling foul of the law.
The post-coup purge adds to the existing undermining of judicial independence. The accelerated authoritarianism has already extended to the country's judiciary, with the recent reshuffle of over 3,700 judges and prosecutors. Prosecutors towing the AKP line have been promoted, and those who have challenged the Turkish Penal Code's article 299 (the basis for the "insulting the president" cases) have been "exiled". It would take a courageous judge to make a decision that would ruffle the feathers of the ruling party. Let's be clear, this is tantamount to an all-out assault on freedom itself.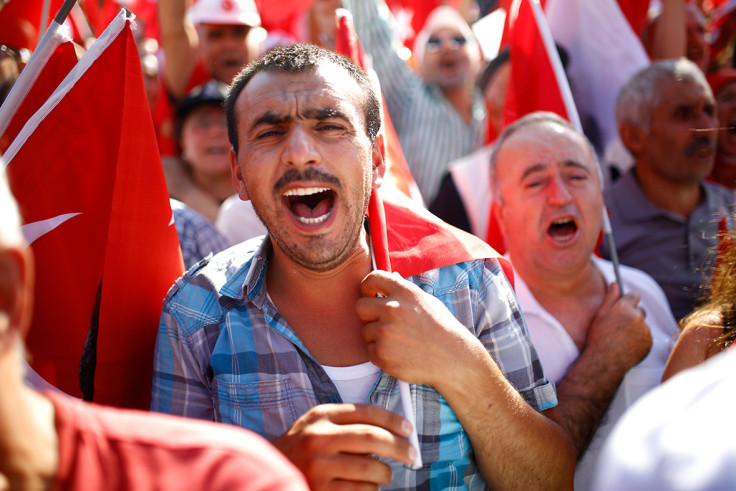 Amid the chaos of the attempted putsch, the fleeing president appeared on television though a FaceTime video connection. Rallying supporters to take the fight to the streets, he declared he was "the chief commander" − it was an unusual spectacle. With his message widely disseminated across social media, the president's call to arms spread like wildfire among Turkey's conservative Muslims. After a bloody battle, with hundreds of lives tragically lost, Erdogan's democratic mandate was restored. It's ironic that the very social media he deplores may have been the key reason the coup was thwarted.
Amnesty International said it is vital authorities do not use the current situation "as a pretext to clampdown on peaceful dissent even harder". Indeed, there are fears that the Turkish state of emergency will further erode democratic rights, or be used as an excuse to continue the curb on free speech. With allegations of torture now surfacing and talk of re-introducing the death penalty for the coup plotters, the government appears to be on an uncompromising path.
Erdogan has been emboldened by recent events, whilst his opposition has been weakened. Like a seasoned fighter, he's been on the ropes, but has come back more determined to silence his enemies. In defiance of criticism of the crackdown, Erdogan had an unequivocal message for Europe's leaders: "Some people give us advice. They say they are worried. Mind your own business. Look at your own deeds." The future for Turkey is now looking more unpredictable than ever before.
---
Hardeep Singh is a freelance journalist and tweets @singhtwo2

---