Social mobility charity outlines checklist to help organisations improve inclusiveness for young people
The Talent Tap highlight ways organisations can help young people bring their voices to the table through a four-point Social Mobility Checklist.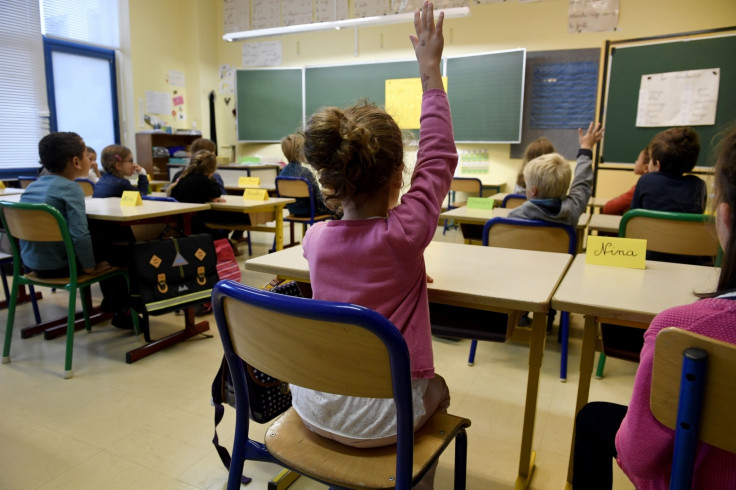 How socially mobile is Britain? Social mobility can be defined as "the link between our starting point in life, and where we end up" according to the Social Mobility Commission.
Last year, the Commission published its State of the Nation report. One of the references made is to the "dominant view in politics and the media" that in Britain social mobility is declining, compared "very badly with other countries".
However, according to the report, the idea "that social mobility is getting worse on all counts" is false. Instead, the reality is more "complex".
For example, the report highlights that "relative rates of occupational mobility" have not declined. On the contrary, they may have been subject to improvement in recent decades. Occupational mobility refers to the comparative probability of individuals "from different backgrounds reaching a particular destination" in life.
However, amongst young people from more disadvantaged backgrounds, it seems there is a sense that the odds are stacked against you.
Take the example of Shannon Jones, a 21-year-old working-class student from Wiltshire. She believes in her capacity to contribute to society. In her words "If I was in the room, I could make a difference, but my background means I can't get in the room".
According to the CEO of The Talent Tap, Naomi Ambrose, Britain's leading charity targeting social mobility coldspots, ensuring that "young people from every background have a seat at the table", is essential for the future-proofing of society.
The Talent Tap works to increase the chances of disadvantaged young people through long-term mentorship, residential work experience, and career and skills-based support.
The importance of 'oracy'
The message and ethos of The Talent Tap are echoed by the views of Alistair Campbell, former director of communications for Downing Street under Tony Blair. He points out how "Eton College has produced three times as many prime ministers as the Labour Party in its entire history".
Furthermore, according to The Talent Tap, the proportion of senior civil servants who are privately educated is 72 per cent.
Campbell advocates for the importance of oracy (the capacity to speak and comprehend spoken language) alongside literacy and numeracy in the British education system. In his view, the capacity of young people to use their voice to articulate themselves is key to "levelling up" across Britain.
Interestingly, the emphasis placed on the importance of the ability to speak brings to mind a message communicated by Jordan Peterson that "the most dangerous person is one who is articulate". Specifically, Peterson implies that for young people to be "forces to be contended with" in the world, for example within the political system, they have to learn the art of spoken word.
Like Campbell, Peterson is a controversial political and social commentator, with a background as an academic and clinical psychologist.
Here's what you can do
To help improve social mobility, The Talent Tap has created a four-point Social Mobility Checklist which outlines areas where organisations can recognise and remove barriers which prevent young people from disadvantaged backgrounds from bringing their voices to the table. The checklist constitutes a "Here's what you can do" guide for organisations of any size.
Crucially, organisations which are more diverse and inclusive perform better in terms of profitability according to analysts at McKinsey. Moreover, improving social mobility is not just about social justice, but economic performance, giving businesses good reason to be proactive.
The first point on the checklist pertains to geography. A study published by The Talent Tap and The Aldridge Foundation has shown that opportunities for young people in rural and coastal areas are lacking compared to those in city and suburban areas.
To address this problem, The Talent Tap advocate that organisations should extend their outreach "beyond cities" to cover the entire talent pool.
I asked Ambrose what problems organisations trying to achieve this objective may face. She mentioned, "staff capacity and budget" as one potential area of difficulty. Students in more remote areas may be difficult to reach, straining the resources of organisations.
Indeed, in today's economic climate with pressures from inflation and the cost of living, financial constraints are acute.
However, according to Ambrose, one solution is to partner with organisations such as The Talent Tap that possess that reach. Other solutions include reimbursing students for travel fees if they come from afar and working in "conjunction with other organisations in your industry to give a combined approach".
The second point on the checklist is about networking. One key constraint on opportunities for young people is a lack of access to a professional network. The solution to this, according to The Talent Tap, is to start outreach early by visiting schools and organising open days. Activity can also be circulated online through social media. For example, on Linkedin. Moreover, students ought to be proactively shown how to network according to the Talent Tap.
However, what use is showing students how to network and providing easier access opportunities if students lack the confidence and self-belief to take advantage of opportunities?
This question leads us to points three and four of the checklist. According to The Talent Tap, self-confidence is viewed as crucial to success by young people from disadvantaged backgrounds.
Consider the notion of "imposter syndrome", one reason a young person might lack self-confidence is because of the idea that they would be out of place in certain professions and organisations.
According to The Talent Tap, the proportion of "working class young people" that would feel "very comfortable" working for an organisation without any "other employees from a similar background" is just 17 per cent.
If young people feel they would be out of place in certain professions and workplaces, they may lack the self-confidence to try to enter them in the first place, even if they are presented with all the necessary opportunities.
Consequently, The Talent Tap advocates that organisations should "never assume prior knowledge" of their "cultural practices" amongst prospective applicants. Also, organisations should be mindful of how specific aspects of their culture might look to people from different backgrounds. According to Ambrose, this should be "standard practice".
Lastly, the fourth and final point on the checklist considers the importance of communication skills. Having good interview skills is viewed by young people from disadvantaged backgrounds as "the biggest skill required to get ahead". Self-evidently, the amount that young people practice key communication skills (for example, through presentations and public speaking) could affect their self-confidence and belief.
For firms that lack the time and resources to integrate presentations and public speaking into work experience and outreach plans, Ambrose highlights the utility of partnering with organisations like The Talent Tap which give public speaking training to the students they support.
© Copyright IBTimes 2023. All rights reserved.