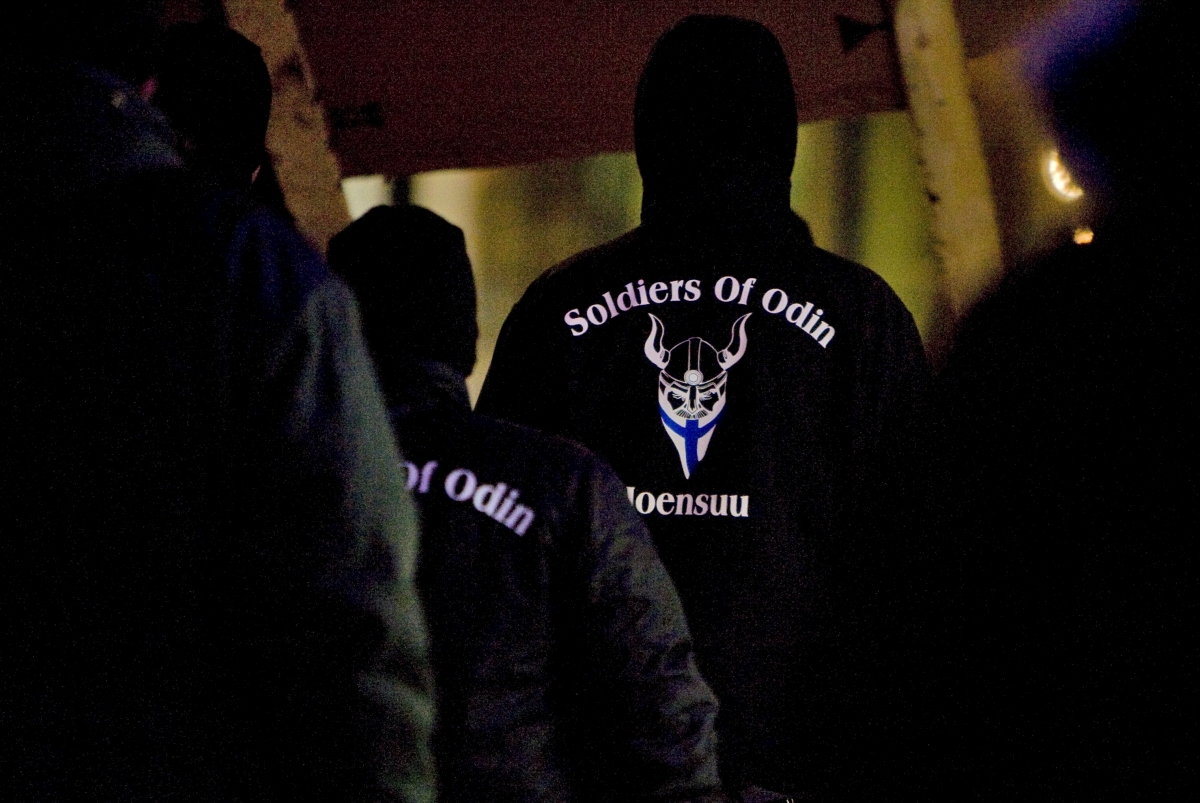 A Finnish woman has trademarked the name of a far-right Soldiers of Odin vigilante group, which she plans to use for a range of clothing decorated with glitter and unicorns in a protest against racism.
In the wake of the refugee crisis members of the group patrolled the streets of Finnish towns, claiming to be acting as a defence against immigrant criminals. In February, the group was officially registered with Finnish authorities.
However Riikka Yrttiaho has trademarked the group's name for a brand of clothing in an effort to subvert its image, whose members wear black garments with Viking imagery.
"There'll be no lack of unicorns and glitter," she told the Yle public broadcaster.
"As long as a racist street patrol group is allowed to operate in Finland as a registered organization, there may also be room for harmless groups to register and organise," Yrttiaho added.
The trademark covers clothing items including including swimwear, three-piece suits, water-resistant clothing, and maternity wear, and lasts for a decade.
Though the trademark has been approved by the Finnish Patent and Registration Office, objectors have until 29 June to register their opposition.
The Soldiers of Odin group was founded in Finland, but has spread to other countries including Sweden, Estonia, and Germany. It claims to not be racist, but its founder, Mika Ranta, has connections to the Neo Nazi Finnish Resistance Movement, and in 2005 was convicted of a racially motivated attack on two immigrants.
Finnish Minister of the Interior Petteri Orpo has criticised the group, remarking in January: "In Finland it is officials who oversee and take care of order in society. It is a simple matter and we will stick to it."